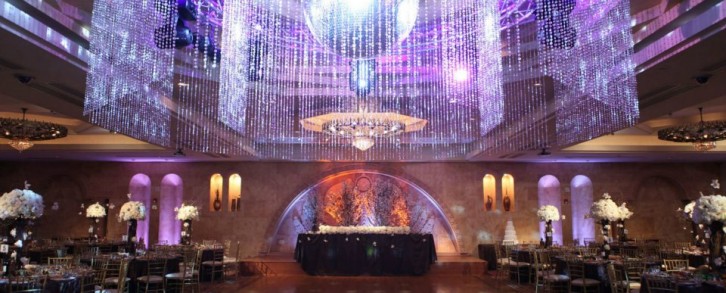 Once you've gotten engaged and shared the news with family and friends, it's time to enter Planning Mode. Time to start making lists, making phone calls and beginning the research. But before you dive in headfirst and get overwhelmed by the myriad of details, slow down and think about the most important aspect: the venue.
These days, the possibilities are essentially endless for venue choices. And since you have so many options, you want to consider all relevant logistics to ensure you make the right decision.
Start looking at venues before anything else.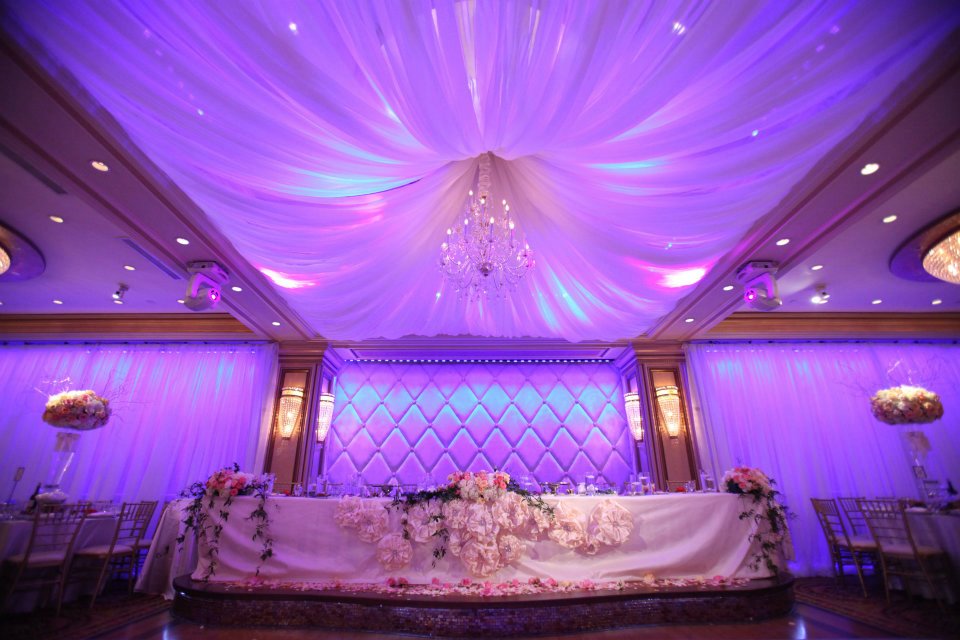 Save yourself stress – the earlier, the better! (There's no such thing as starting too early.) Most of your other decisions rely on venue choice, so the sooner you've figured out where to hold your wedding, the sooner everything else will fall into place. Some brides begin the hunt up to 2 years in advance! (But don't worry if your timeline isn't so extensive.)
Then look at the area AROUND the venue.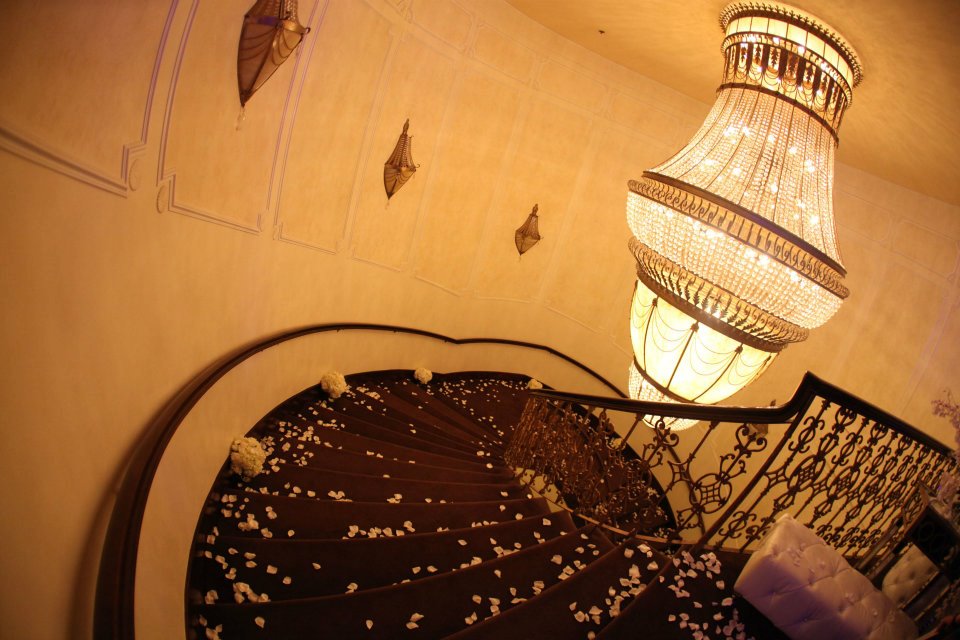 This may seem like a strange factor to consider, but the last thing you want is to have your guests face a massive road closure and be 2 hours late to your wedding. Will there be construction? Any large events in the area? (For example, concerts, political events, festivals, sports games, and anything else that could make travel cumbersome and cause delays during the big day.)
Determine guest count.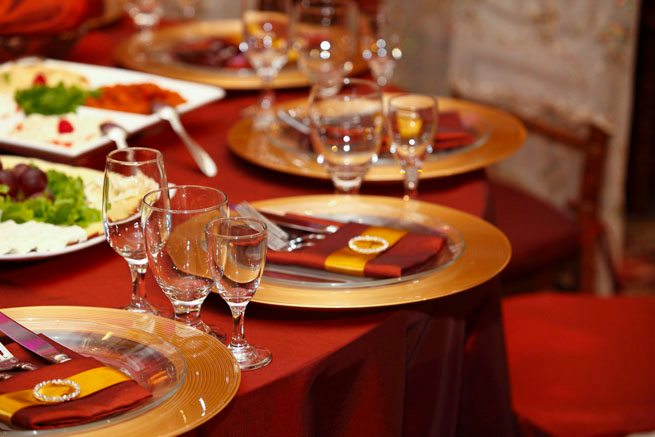 We know it's not easy to have a final guest count a few weeks after you've gotten engaged, but if you don't at least have a rough idea of attendees, you won't know how big your space will need to be. Once you've sent out invites, you can calculate a "safe number" of guests by adding confirmed RSVPs to the number of "maybes." Hint: request those RSVPs earlier than you think you need to and if you don't hear back, follow up with a phone call.
What season will it be?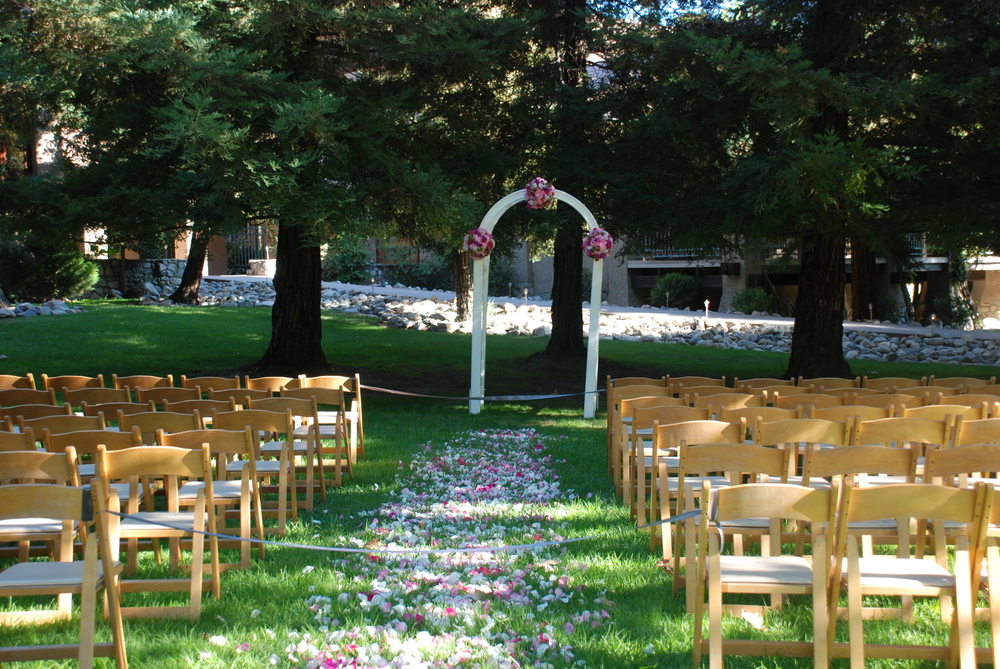 If you're planning an indoor wedding, make sure there's ample heat or air conditioning so the temperature will be comfortable. If you're going with an outdoor wedding, make sure to have a Plan B in case of rain. Whether it's having tents ready or the flexibility to move the wedding indoors, know your backup plan and be ready to implement at a moment's notice.
Know what the costs include.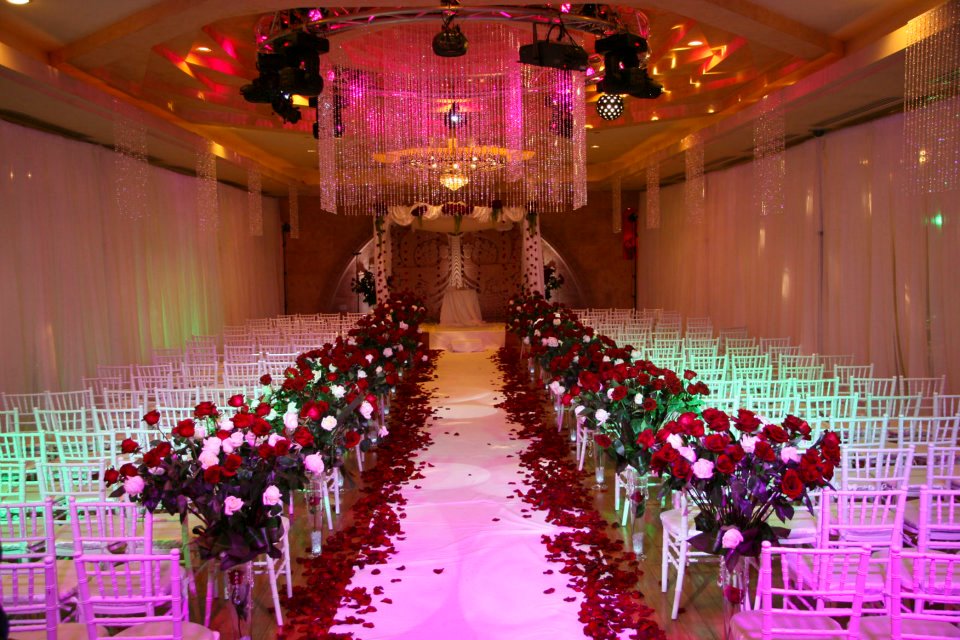 Great way to throw a hitch into getting hitched? Being handed a bill for unexpected fees. Ask how the pricing structure works, and whether there are additional fees for set up, clean up, rentals, and if the end time extends longer than anticipated.
Consider accommodations for out of town guests.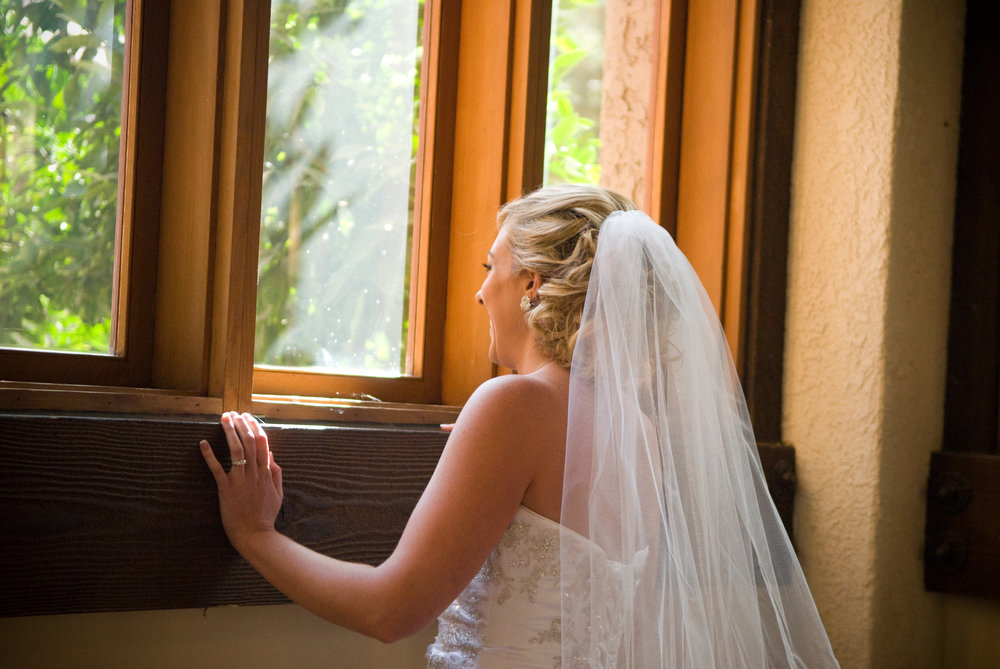 Are there hotels nearby? If so, check them out and see if you can negotiate a group rate. Also think about transportation to the event. If you plan on creating a wedding website, having directions to your venue is a great idea.
Ask about any restrictions.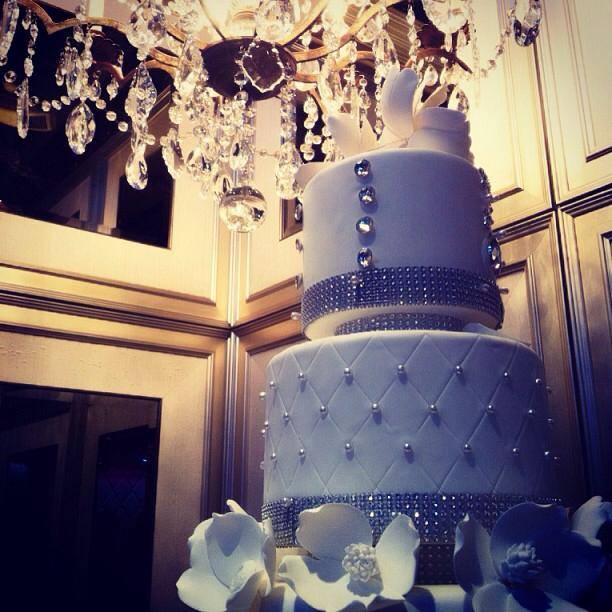 Check whether there are restrictions for photography, videography, decorations, rice/ rose tossing, candles, start/ end times, music/ performances, and anything else.
Once you choose the venue, start thinking about flowers.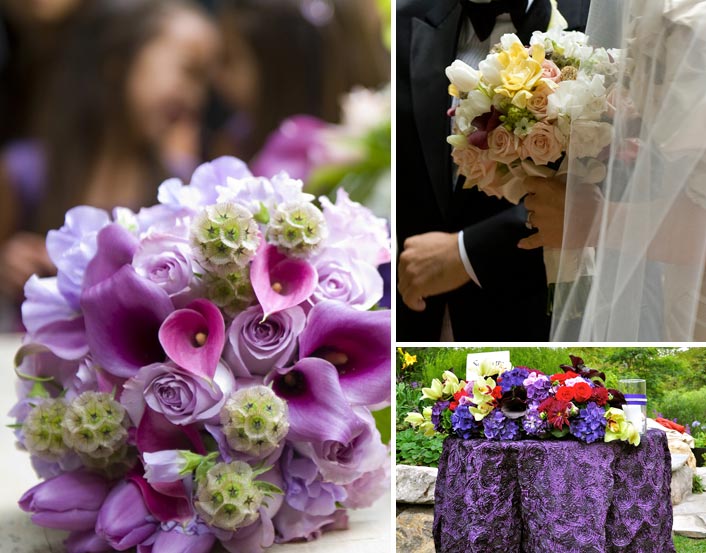 We recently featured a vendor spotlight on local florist Petals LA, and owner Saco Sarkissian recommended that brides proceed with planning their flowers as soon as they book the venue. Knowing your venue helps the floral team design arrangements that enhance the beauty of the space and highlight the bride and groom.