As you glance down at your never-ending wedding To-Do list, it may seem like  "flower arrangements" are just another décor detail. But then as you ponder all of the other details such as bridal and bridesmaids bouquets, centerpieces, and decorative accents, you realize that flowers play a crucial role in the scenic beauty of your event.
Owner Saco Sarkissian says he started Petals LA with a vision of "elevating the design aesthetic" for weddings and special events. After growing up in the catering industry, Saco graduated from school and dove into a new career designing events for family and friends. Years of crucial hands-on experience paved the way for his success, and soon Saco found himself doing events for the likes of Kim Kardashian, Hillary Duff, and Joanna Krupa.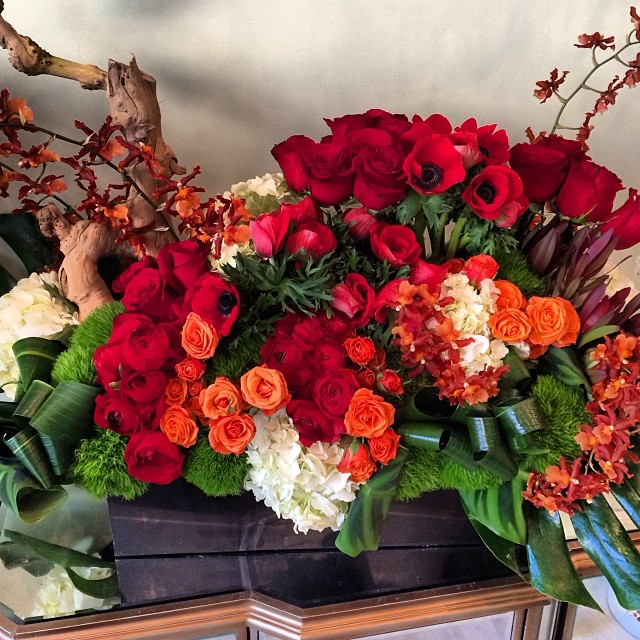 When Saco meets with a new bride about her nuptial flowers, he immediately asks her to describe her dream wedding. As he says, "Hearing what she's always dreamt of really helps me understand her aesthetic, and helps me guide her to create a signature look for her wedding day." Saco also notes that most grooms understand that their brides have been fantasizing about the big day since they were little girls, so men let their brides make most of the decisions.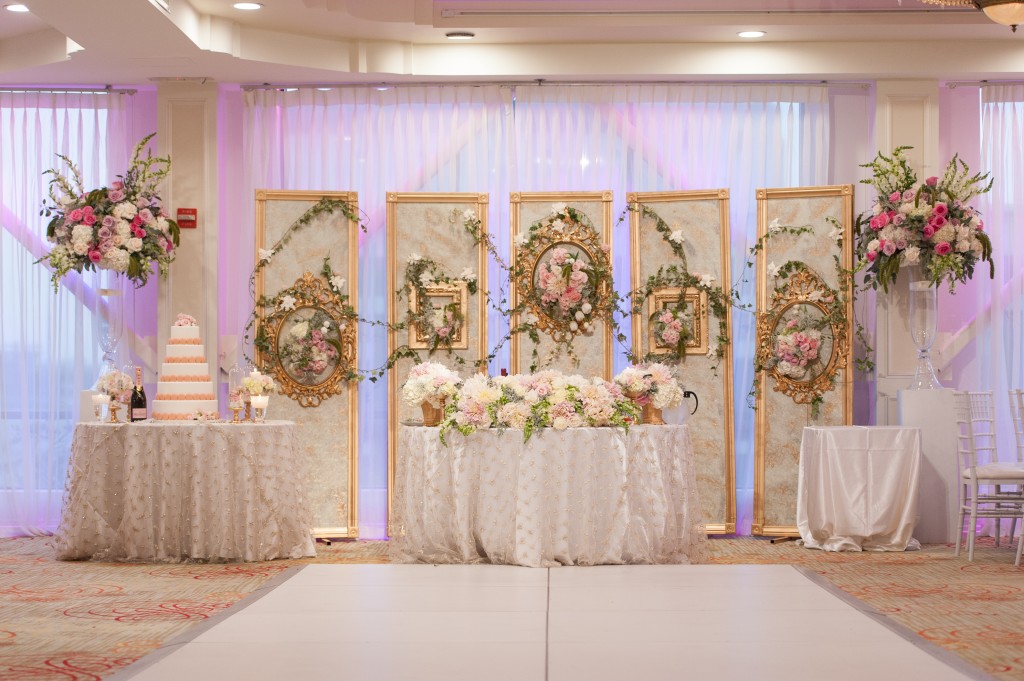 If you've begun the planning process, but haven't figured out the exact types and colors of flowers that you'll need, not to worry! Saco shares that most brides know 1 or 2 flowers that they love, like roses or peonies, or will know what they DON'T want, like orchids, or anything with branches. Filtering the bride and groom preferences helps Petals LA design an aesthetic that really represents the couple, and showcases their individual personalities.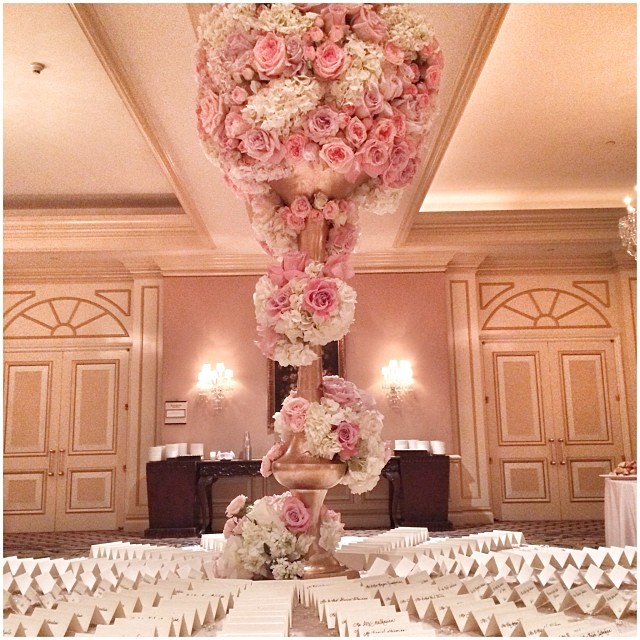 With so many resources available online, Saco recommends utilizing Pinterest for inspiration, and visiting Petals LA on Facebook or Instagram to take screenshots of your favorite arrangements. Another more "traditional" method (and Saco's personal favorite) is flipping through bridal magazines and clipping your favorite photos.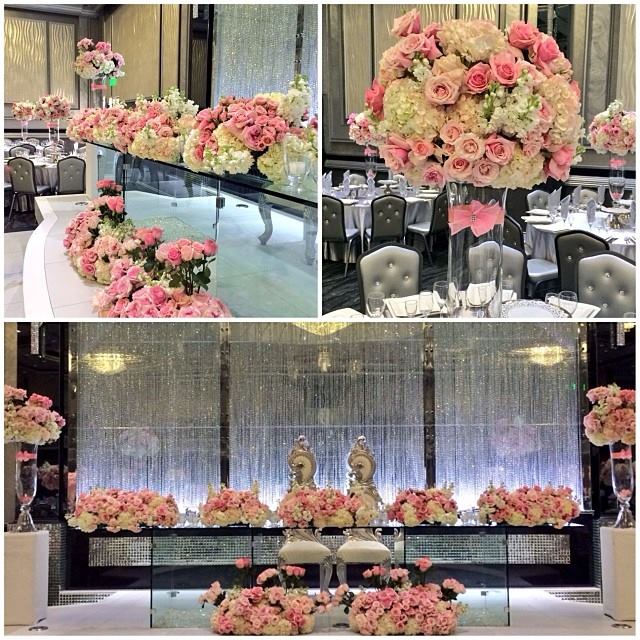 Obviously you know better than to wait until the last minute to arrange your wedding details. Though Saco has pulled together a gorgeous wedding in less than 3 days, he urges brides to begin planning the flower arrangements between 6 months to a year in advance. (Helpful hint: As soon as you book your venue, make an appointment with your flower vendor.)  Knowing the venue helps Saco and his team in creating designs that accentuate the space (not distract from it), so the flowers work in tandem with the space to highlight the bride and groom.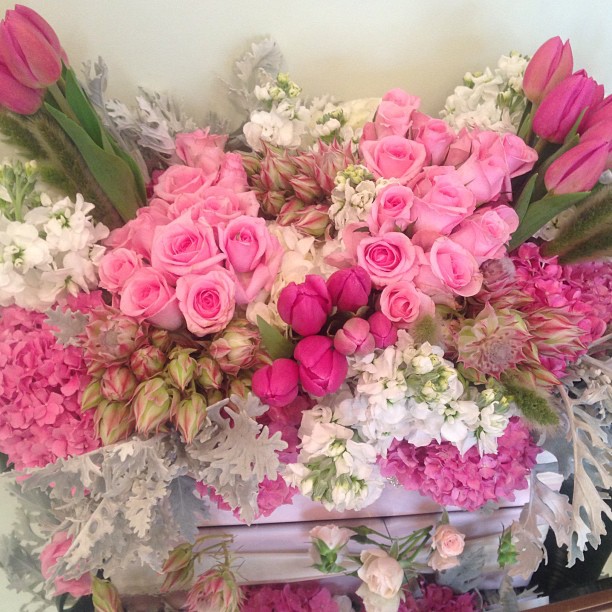 Though it's impossible for Saco to choose a favorite story (As he says, "I cherish all my bride and grooms, and most become lifetime friends and clients!"), one recent notable celebration was the union of Joanna and Romain from the Real Housewives of Miami. To bring Joanna's fairytale vision to life, Saco says they covered a wrought-iron gate in florals, which was the entry to a 90-foot long floating runway over a pool. Towers of white roses surrounded Joanna as she approached the altar, and the breathtaking view overlooked over the Pacific Ocean.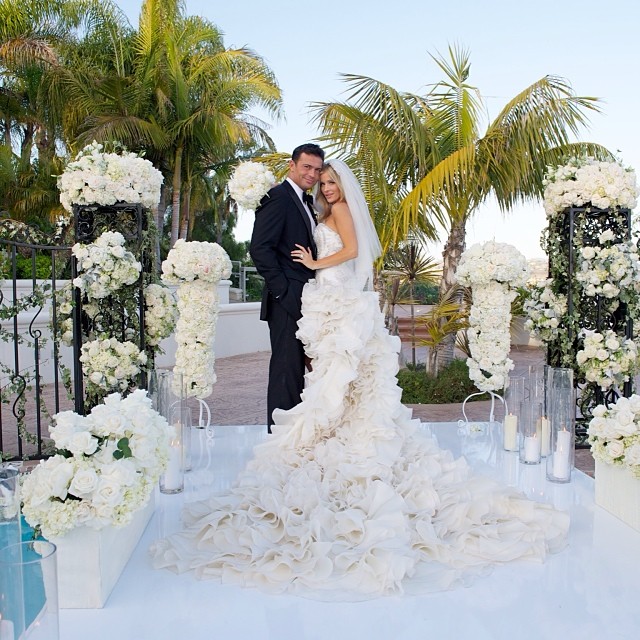 Live beautifully, celebrate glamorously.
Contact Petals LA at (323) 389-5411 or email romance@petalsLA.com.
Petals LA is located at 415 West Colorado Street, Glendale, CA 91204.