Venues in Los Angeles and Glendale
About L.A. Banquets
L.A. BANQUETS IS HOME TO THE MOST BEAUTIFUL VENUES IN LOS ANGELES, CA
Welcome to L.A. Banquets the home of the most beautiful Venues in Los Angeles and Glendale. We own and operate beautifully appointed ballrooms and event venues in Los Angeles and Glendale and offer award winning catering absolutely perfect for your special day.
Your special day deserves a special venue, and L.A. Banquets is a collection of Southern California's finest event venues. Our Los Angeles venues are perfect for any type of special event. Offering a selection of venues in Glendale, L.A. Banquets presents our collection of large spaces, small-scale settings, and outdoor areas to suit every taste, and fulfill every need.
Our venues range from 900 - 13,000 sq. feet and can accommodate between 70-850 guests. We provide both onsite catering options or choose to bring your own, specialty lighting/video capabilities and the option to choose between a DJ, live music or a state-of-the-art sound system. With modern touches, classic flourishes, flexible floor plans and intelligent designs, the wedding reception halls and venues in our gallery can provide your idyllic setting.
FILTER LISTINGS
FIND YOUR PERFECT VENUE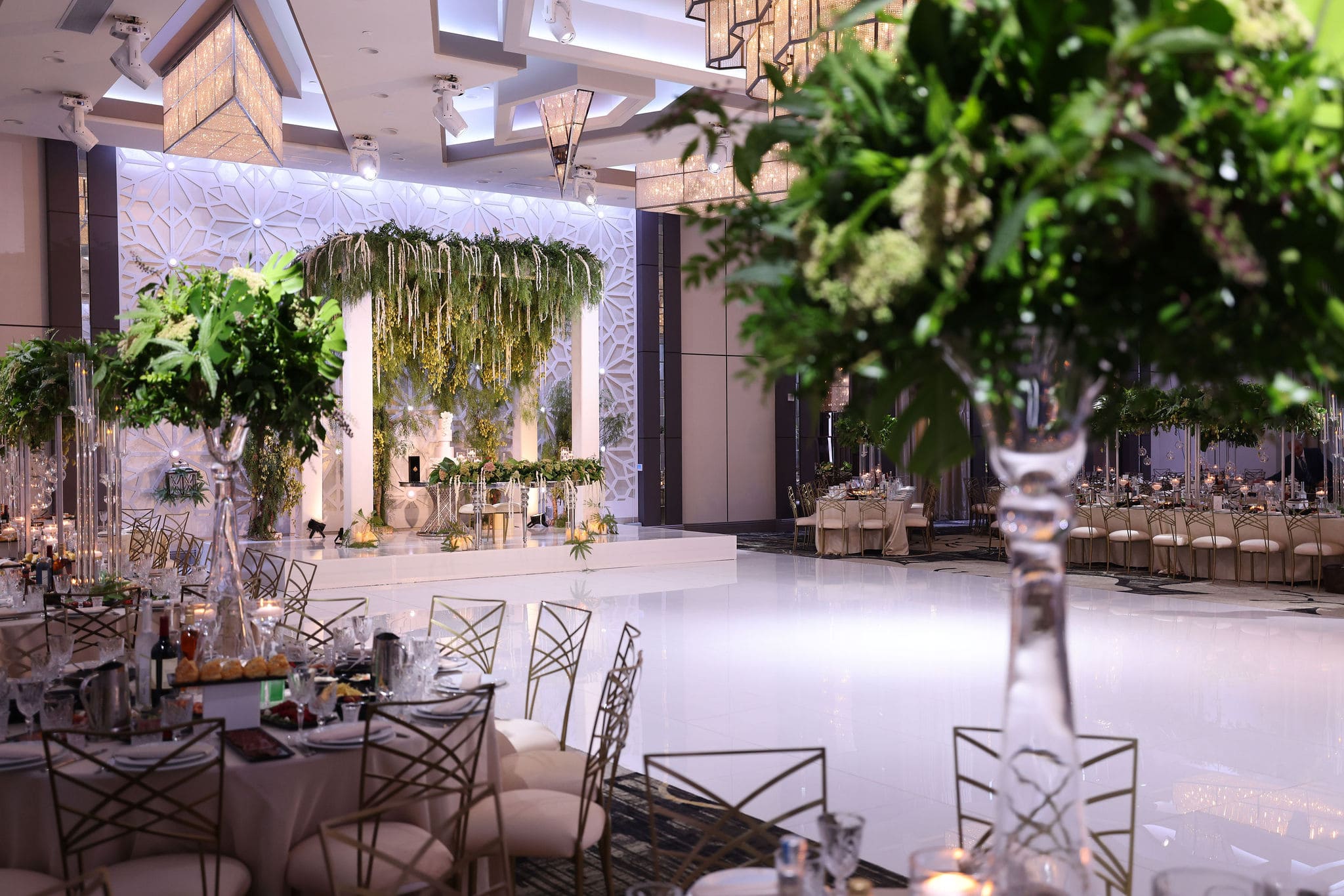 THE LANDMARK
Capacity: 200-850
L.A. Banquet's newest venue is located in scenic Mission Hills boldly featuring rich, traditional aesthetic combined with contemporary, cutting-edge sophistication to transform any function flawlessly.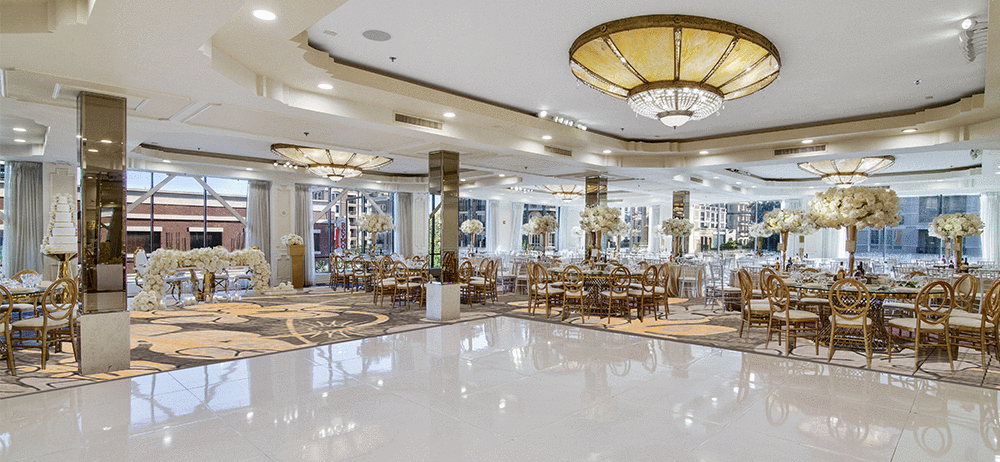 BRANDVIEW
BALLROOM
Capacity: 50-550>
With brand new carpeting and a seamless dance floor, our newly-renovated Brandview Ballroom is one of the most luxurious and largest of all banquet halls in Los Angeles. Similar to grand hotel ballrooms and located in the historic Art-Deco inspired Huntley-Evans building in downtown Glendale, Brandview Ballroom boasts first-class appointments, City views and timeless decor.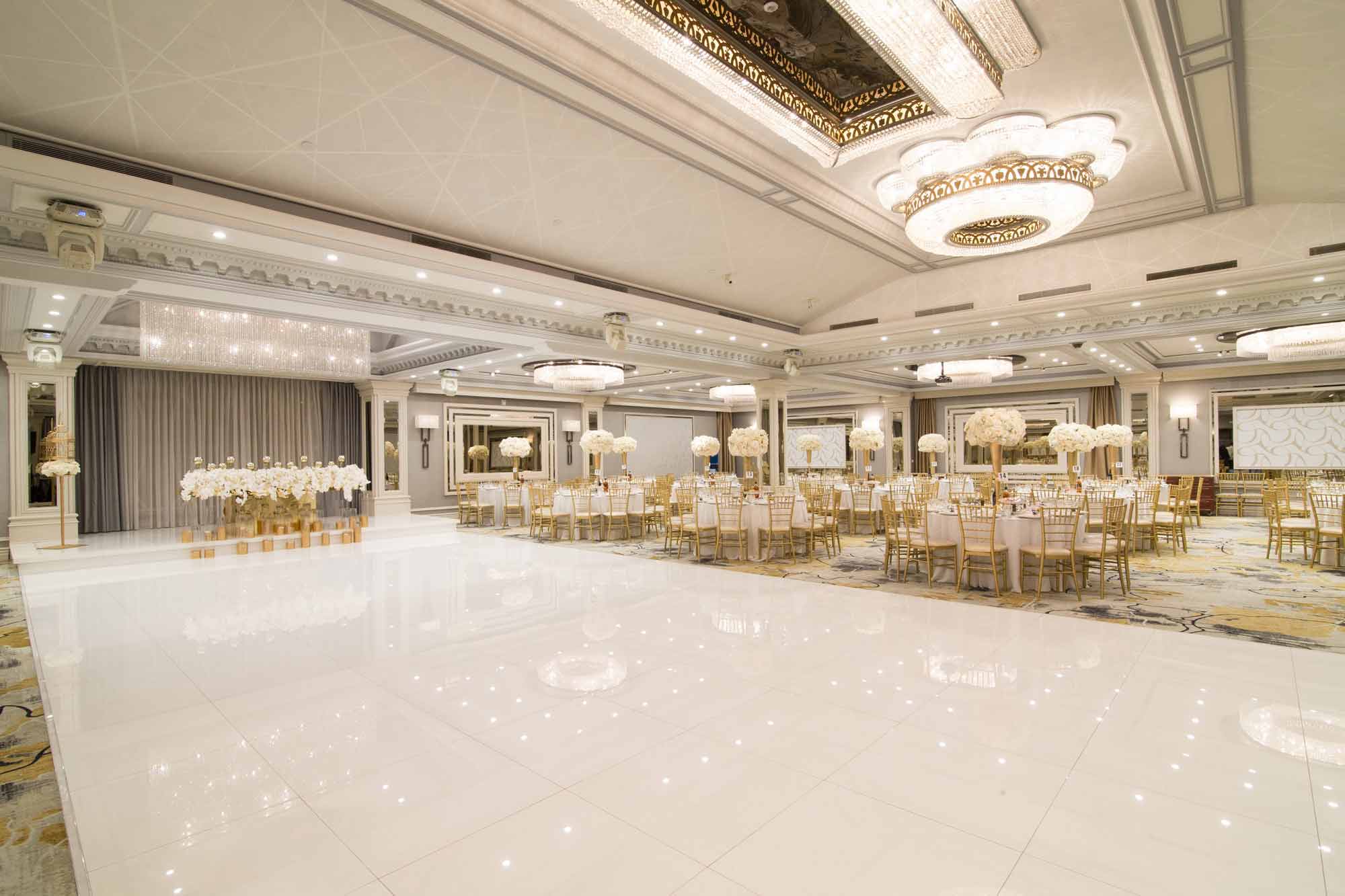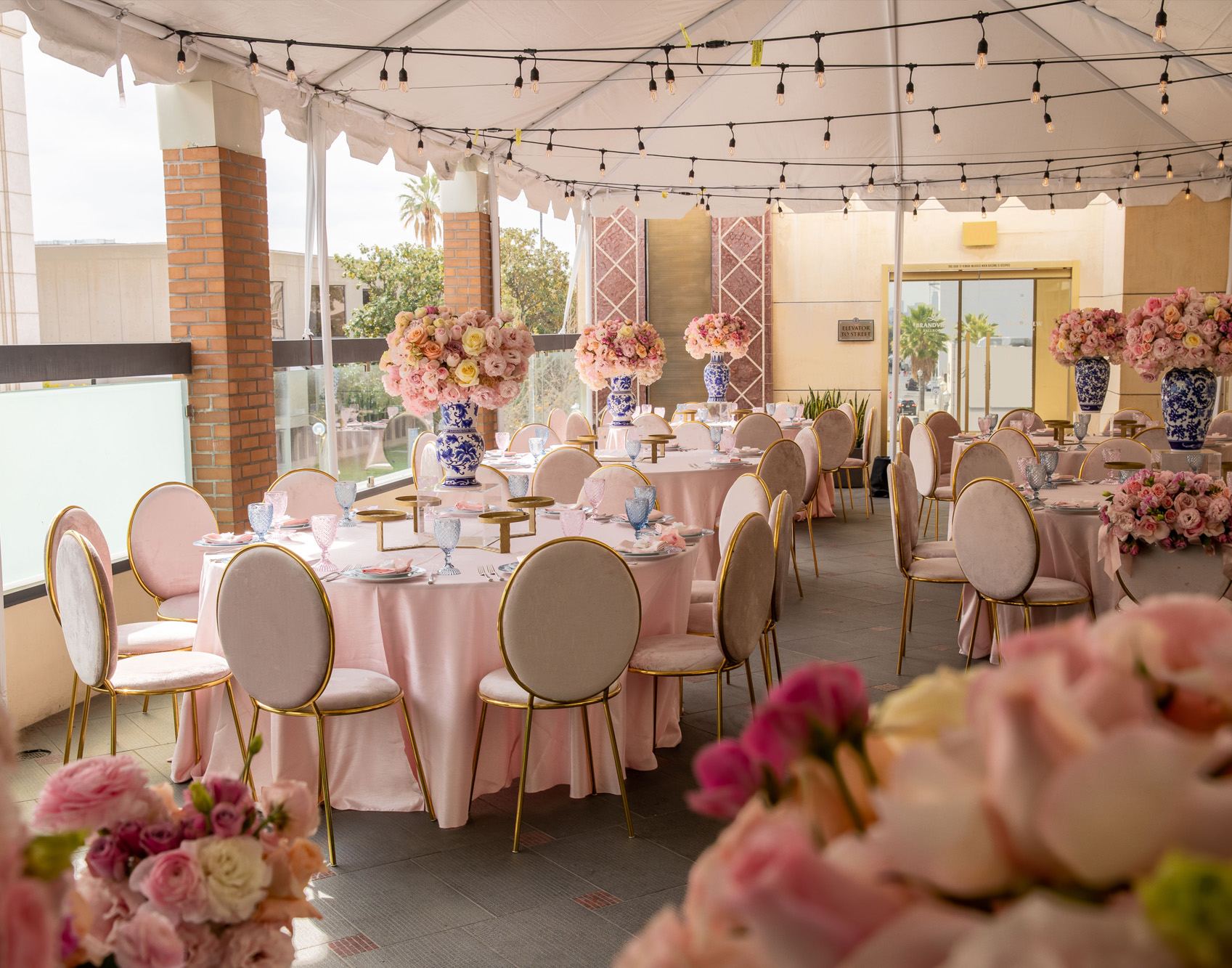 Brandview
Patio
Capacity: 70
Host your wedding, garden party, birthday celebration, or any celebration event under the warm sun or the starry night sky. Enjoy Southern California's beautiful weather along with a fully stocked bar and warming fire elements for chilly evenings. Capacity is 100 for this outdoor venue.
Discover Our Caterers
L.A. Banquets partners with LA's Top Caterers to bring your event to life.
CONTACT US
CREATE YOUR VISION