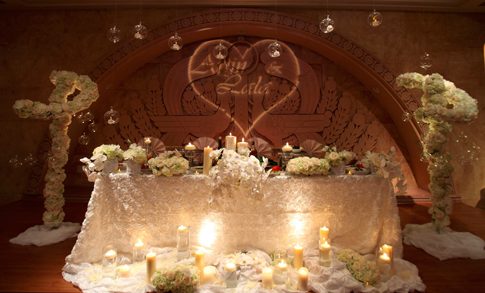 What should you consider when picking a date to get engaged or married? There are many popular dates to choose from, but you also need to be aware of when to avoid scheduling a wedding. Use this guide to find the perfect dates for the most special days of your life.
How to Pick a Significant Engagement or Wedding Date
Engagement dates may be picked spontaneously by your groom-to-be or based on previous discussions you've had. Some couples choose to go shopping for a ring together so that they can find just the right one, but others prefer the traditional route with the entire proposal being a surprise.
Although there are many common days to propose, the choice should be based on the type of relationship you share and what date has the most significance for you. You and your future groom should have a deep enough connection for him to know the best day to pop the question, but if you're not sure whether he's been paying attention, make time to talk about the important days or times in your life to give him an idea of what you would consider the most romantic moment. According to the event organizing company Chillisauce, many women think the anniversary of the day they met their future groom is the best day to get engaged.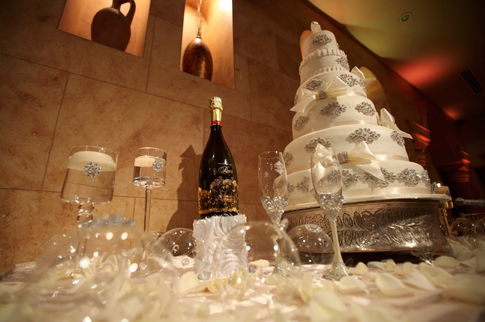 The time of year you'd like to get married and the length of time both of you believe in being engaged before having the wedding are also important in timing your engagement. If you and your significant other have discussed marriage, you may already have picked out an ideal month or season and can base the date of your engagement on your preferred wedding date.
However, most couples give themselves a little downtime after getting engaged before diving headfirst into wedding planning. It's important to have some breathing room and time to enjoy your engagement prior to the craziness of putting together all the elements of your big celebration. Picking a date for your wedding day is just the beginning, and planning will become more intensive as the ceremony draws closer.
When you're ready to pick a date, consider these six ways to settle on just the right time to get married.
Traditional Days
Some cultures and religious practices favor specific days for marriage based on traditions and beliefs. For example, Jewish couples may choose to be married on Tuesday because the book of Genesis mentions "God saw it was good" twice when describing the third day of the week. Irish tradition views New Year's Eve as a lucky day for weddings so that bride and groom can start the new year off as an official couple.
If you and your spouse have a day of religious or cultural significance on which you'd like to get married, you might wish to add a little bit of information about your choice to the wedding program to let guests know why you consider it to be special. Choosing a date based on cultural tradition opens the door for adding fun and unique elements relating to this tradition to your ceremony and reception.
Seasonal
Each season has its own palette of colors and collection of flowers, and this can influence when you decide to hold your ceremony. Matching your desired wedding colors to the appropriate season means floral décor is less expensive and makes it easier for everyone to find appropriate attire. The light pastels of spring, bold and bright hues of summer, rugged natural fall shades and rich colors of winter all make beautiful wedding themes. Pick the combination you like best, and plan your wedding day accordingly.
Honeymoon Dreams
Have you and your fiancé been dreaming about the perfect honeymoon? Pick a date for your wedding in the right season for you to be able to enjoy the best weather in your chosen destination. Even if it means getting married in the dead of winter so that you can experience the height of summer in your honeymoon spot, it's a trade off you won't regret.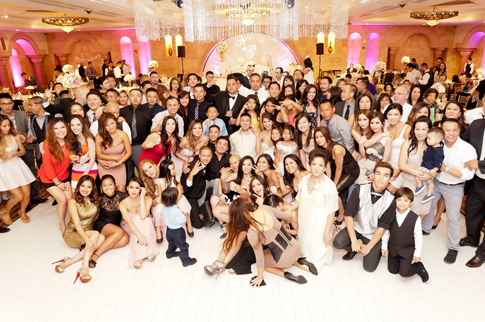 Family Schedules
The last thing you want is to plan your whole wedding and have the most important people in your life miss out because of a scheduling conflict or complications with travel. As you consider when to get married, talk with the prominent people in your wedding party to find out which dates are out of the question and which ones are best for them to be able to attend. Consider the potential burden of travel on elderly or disabled family members, and avoid picking a time of year when travel volume is high.
Geek Holidays
If you and your groom-to-be are into a specific fandom, it's perfectly fine to pick a significant day from your fictitious universe of choice on which to hold your ceremony. Whether it's Star Wars, Lord of the Rings, Harry Potter or Doctor Who, this is your chance to go all out with a "big fat geek wedding." May 25, also known as Geek Pride Day, may be best for couples who can't choose just one geeky theme.
Personal Significance
Choosing a day with special meaning for you and your fiancé will give you double the reason to celebrate when your anniversary comes around every year. You may wish to hold your wedding on the same day you first met, went on your first date, got engaged or of any other event you wish to commemorate.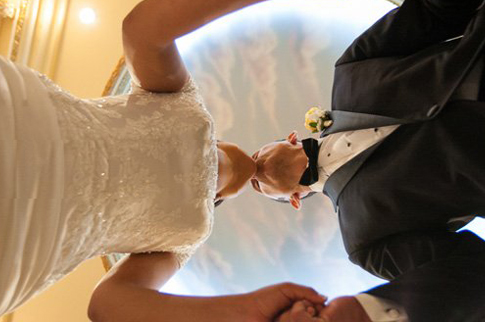 Making Your Wedding a Day to Remember
Once you and your fiancé settle on a date for your wedding, it's time to start planning an unforgettable celebration. Your wedding should be a day you treasure for the rest of your life, so don't feel restricted by traditions or pressured to follow a specific format.
Use these suggestions from wedding planners, popular wedding websites and other couples as inspiration for your own perfect day.
Personal Touches
Put a spin on the style of your wedding program to make it one of a kind. Instead simply listing the order of events for the ceremony, consider adding a few interesting facts about you and your groom and putting in some pizzazz with fun illustrations. If your guests have a sense of humor, you can turn the program into a silly "survival guide" with step-by-step instructions on how to "make it through" the ceremony unscathed.
As for attire, go ahead and wear whatever you want. Apart from observing common decency, there's no right or wrong way to dress for your wedding. Let guests know in your invitations if you prefer them to follow a non-traditional dress code, or keep your distinctive outfits a secret so that you make an eye-catching statement as you come down the aisle.
Making Guests Feel Comfortable
Wedding receptions can last for a long time, especially if guests haven't seen each other in a while or everyone gets caught up with dancing. It can be a lot for older friends and family members to handle, and even younger members of the wedding party are sure to want the chance to get off their feet for a while. Putting together a cozy "lounge" in a quiet part of the venue creates the perfect place for guests to rest or hang out when they need a break.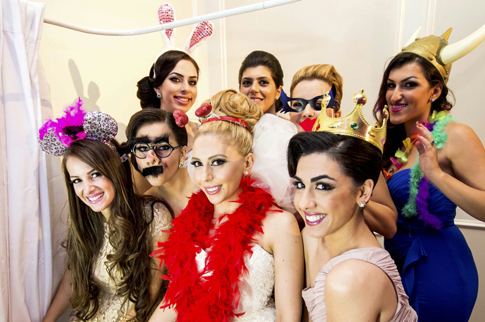 Fun for Everyone
What's an outdoor wedding without a few games? Giant yard Jenga, bocce ball, ring toss games, badminton and even giant checkers are all a lot of fun to have at your reception. If you're feeling especially creative, plan a scavenger hunt with a list of common items to be collected and prizes for guests who are able to amass the largest assortment.
If you want to put together a unique and memorable album of photos in addition to those taken by your wedding photographer, build a DIY photo booth with fun accessories for guests to play around with as they snap photos of each other or take wedding selfies. Don't forget to display a custom hashtag for your wedding on a sign nearby so that you can easily find all the pictures on Facebook and Instagram later on.
Music with Meaning
With streaming music services like Spotify and Apple Music, you can create a customized playlist to take you all the way from the ceremonial walk down the aisle to the last dance at the reception. Some services allow multiple users to collaborate on playlists, so everyone in the wedding party can add songs with special meaning. When the big day is over, you can listen to the saved play list again any time you want and relive the memories of the day.
Going Full Geek
Geek weddings are popular enough to have their own category on Etsy and full collections of related pins on Pinterest, so you'll have no shortage of places from which to draw inspiration if you have your heart set on a ceremony based on your favorite fandom. Be clear about your intentions when inviting guests, including any specific color schemes you'd like to maintain for the dress code at the wedding.
Use the colors of your fandom as the theme for your celebration, and don't hesitate to get detailed with decorations. Couples have gotten married in front of models of the TARDIS, said "I do" in full costume and decked out their cakes in designs straight out of Game of Thrones. Everything from invitations and programs to food and drink is fair game to receive a geek makeover.
If your friends and family members are as into geek culture as you are, it can be fun to incorporate elements from your chosen TV show, movie or book series into the entertainment at the reception. Lightsaber fights, wand duels and even live action role playing (LARPing) all make for an unforgettable day.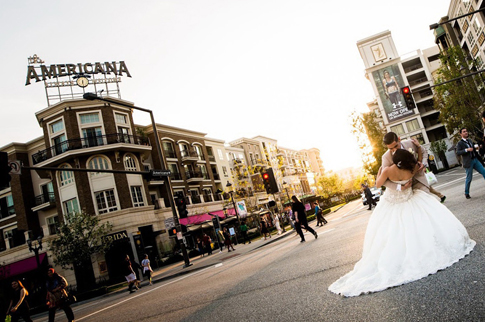 The Best Engagement Date for a Memorable Proposal
A large number of proposals take place around the holidays. Christmas Eve and Christmas Day are the two most popular days for future grooms to pop the question, although some can't wait that long and choose to propose one or two weekends beforehand. The Christmas season is a special time of year with almost magical qualities as everyone gets ready for festive celebrations and family gatherings. Adding a marriage proposal to the mix makes the day even more special and gives couples a little something extra to celebrate.
New Year's Eve and New Year's Day are also popular times for proposals. Instead of exchanging a kiss as the clock strikes midnight, many men decide to use the moment to pop the question. The festivity and the promise of a fresh start in the new year make the perfect atmosphere for an engagement date.
Not surprisingly, another top day for getting engaged is Valentine's Day. There's something iconic about your significant other showing up with a box of chocolates, a bouquet of flowers and a special little box with a symbol of your future life together nestled inside. While this might be a little cliché for some, many women consider Valentine's Day one of the most romantic times for proposals.
Getting engaged on the Fourth of July gives you an excuse to celebrate a little extra every year as you gather with family for a big summer party and watch fireworks. If you and your significant other prefer long summer days to the chill of winter and would rather keep personal celebrations separate from those of significant religious holidays, Independence Day may be the perfect time for him to propose.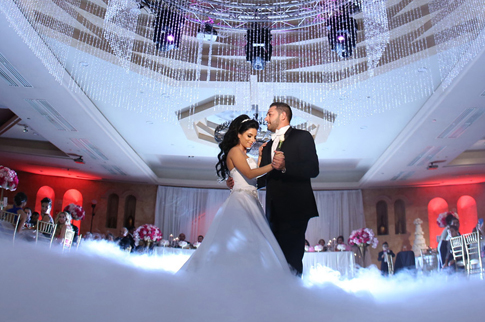 The Most Popular Dates for Weddings (and Why)
According to The Knot, these are the most popular dates for weddings in 2018:
May 19, 2018
June 2, 2018
June 16, 2018
June 23, 2018
August 18, 2018
September 15, 2018
September 22, 2018
October 6, 2018
October 13, 2018
October 20, 2018
No specific reasons for the popularity of these dates were given by The Knot, but it's easy to see none of them are during the coldest or wettest months of the year, and few fall within what is often the hottest part of summer. This minimizes the risk of travel plans being interrupted by weather and helps ensure optimal conditions for couples choosing to hold outdoor ceremonies or receptions.
August 18 stands out as an exception, but its popularity is based on the way the date appears when written out. Not only do the numbers in 8/18/18 repeat, but they're also a palindrome, meaning they read the same backwards and forwards. Both repeating numbers and palindromic dates are popular for weddings because of their unique and memorable nature.
The problem with choosing dates on which the majority of couples wish to get married is the uncertainty of being able to secure your chosen venue and enough accommodations for guests. If you have your heart set on a distinctive calendar date, it's best to start planning well in advance and to have another date in mind just in case your plans don't work out.
When You Should Never Hold a Wedding (and Why Not)
There are several days and times of year you can cross off your list of potential wedding dates right at the start of planning. Knowing what days to avoid can prevent problems with budgeting, arguments with family members and accidental offenses and helps ensure everyone can travel to your wedding with ease.
Superstitious Days
Superstition may be defined as "a widely held but unjustified belief in supernatural causation leading to certain consequences," but some couples prefer to avoid getting married on dates like Friday the thirteenth anyway. In some cultures, the first day of November is associated with death and is considered a bad time for marriages. You probably also want to skip April Fool's Day if you know your friends and family members can't help themselves when it comes to pranks.
Solemn Memorials
The last thing you want is to schedule your wedding the same day on which something sad or tragic happened in history or in your family. Getting married on one of these days won't turn the tough memories into good ones, and choosing to hold your wedding on a day like September 11 or Veteran's Day will likely upset a good number of your guests.
Sports Days
Whether it's the Super Bowl, the Daytona 500 or opening day for the World Series, big days in sports are bad days to get married. Even if you're not into the same events as your family, don't expect the sports buffs to clear their schedules for your wedding. Make sure you know which days they'll be glued to the TV so that you can pick a different date. However, you may want to consider whether guests who can't set aside their sports fanaticism for one day to celebrate your marriage are worth inviting in the first place.
Significant Religious or Cultural Holidays
Getting engaged on Christmas may be especially romantic, but trying to get married during the holiday season is often a nightmare. Christmas, Thanksgiving the weekend of the Fourth of July and other long weekends are some of the busiest times for travel. Many people already have other plans for these dates and can't add another trip to an already hectic season. Traveling around holidays also tends to be much more expensive than at other times of year, making it difficult for those on your guest who live far away to be able to afford to come.
You should also try to schedule your ceremony away from holidays you know your family feels are important or those with great personal, religious or cultural significance. While some of these days may be considered good for weddings, others like Mother's Day and Father's Day are recognized as special and should be honored as such.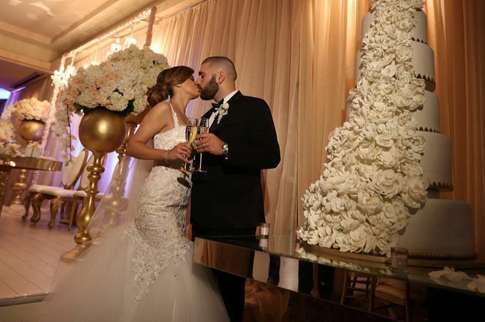 Special Family Times
Depending on the level of significance your family places on birthdays and anniversaries, it may not be a good idea to schedule your wedding on the special day of another family member. However, some families think it's great to share important dates. In general, it's best to plan your wedding apart from any milestone celebrations, such as a golden anniversary or when grandma is about to turn 100. You don't want to have to compete with or juggle schedules for more than one big event when you're already trying to handle all the details of your wedding.
Other Considerations
Tax time, seasons known for bad weather and any time of year during which travel and accommodations are more expensive than your guests can afford are poor choices for wedding dates. You should also consider getting married on a day other than Saturday. Since this is the most popular day of the week for couples to tie the knot, it's also the most expensive and the most difficult day for which to book a venue and vendors.
In the end, the dates on which your groom proposes and the two of you become newlyweds are personal decisions. Budget, convenience, location and the availability of significant members of the wedding party are all important, but your wedding day belongs to you and should be planned according to what you feel is special.
Spend time during your engagement discussing wedding dates with your fiancé, and work together to come to a mutual decision. Don't let small details or imagined conflicts get in the way of having your celebration on a specific date, and don't allow pressure from family members to dictate your final choice. Once you settle on the perfect date, start planning the most unforgettable wedding you can dream up to give yourself, the wedding party and your guests a day to remember for years to come.