Your day, your vision!
Our Banquet halls are not only spectacular to behold, but incredibly versatile to fit your needs. Gorgeous venues require incredible catering, and we have gathered a collection of the very best catering companies available within the Los Angeles area. Pairing great food with stunning venues gives you the opportunity to truly customize every aspect of your event with us. We offer free tastings with any of our preferred partners that offer exceptional catering in Los Angeles, Glendale and North Hollywood. Call today to set up a tasting with L.A. Banquets!
From budget beautiful, to lavish and opulent, we understand that affordable doesn't have to mean cheap and our collection of caterers offers many benefits to you and your planning process no matter what you're planning.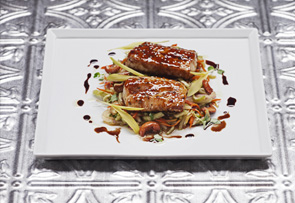 A team of professionals who are not only dedicated to providing the very best in culinary options for your event, but are committed to ensuring that their reputation as the finest remains intact at all times.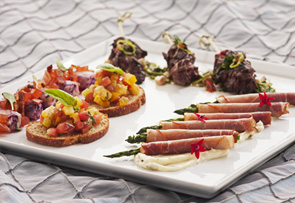 Great food has brought people together throughout the globe from the time the first berries were picked so long ago. We have refined and enhanced this tradition to ensure your friends and loved ones enjoy every morsel.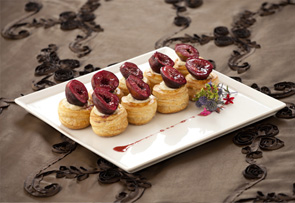 Our preferred catering companies offer a variety of different cuisines to please every palate, ranging from Mediterranean delicacies, to the exotic spices of India, and to the comforting and familiar American cuisine. Our collection of exceptional caterers offer whatever your heart desires.
Our selection includes the following:
Kosher food by ClassiqueRaphy's
Wholesome American food by American Delight
Whether you want traditional dishes from your culture or dishes with a twist of contemporary flavors to complement your origins, our caterers will leave you and your guests satisfied.
As our motto says, "Your day, your vision!" We provide only the best catering choices to suit your occasion and to carry out your vision perfectly.