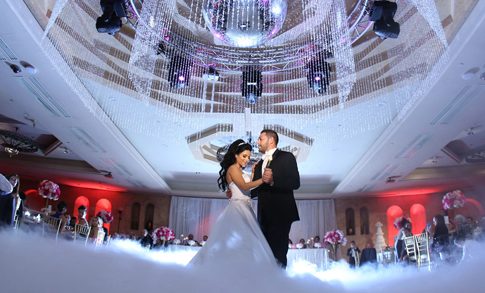 Wedding checklists include big decisions like choosing a venue, finding a photographer and getting the right music, but did you know planning your wedding is much easier when you take care of small details first?
Having a "checklist before the checklist" to complete one to two years before your wedding lays the foundation for successful planning so that you can avoid problems later on. Start with these 11 steps to ease the stress of planning.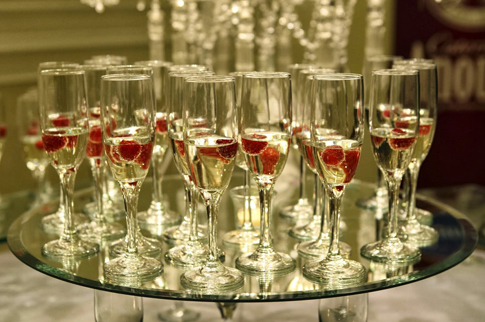 Announce Your Engagement
You're newly engaged and giddy with excitement over the prospect of spending the rest of your life with the person you love most. Take time to enjoy the glow before you start diving into the details of the wedding.
You may wish to invite friends and family to share in your happiness by throwing an engagement party. Not all couples do this because of the added work of planning, but it can be fun to celebrate this milestone with the most important people in your life.
Whether or not you decide to throw a party, make sure to announce your engagement. You can send out cards or postcards, put a notice in the local paper or create a wedding website and share the link. Don't forget to have some professional engagement photos taken at your favorite photo studio. These are great for sharing on your website, adding to a slideshow at your wedding and putting in photo albums to preserve for the future.
Don't just post about your engagement on Facebook or snap a few smartphone photos to share on Instagram. You're about to embark on the greatest journey of your life, and you should treat it like the amazing event it is instead of just another status update.
Pick Your Style and Theme
Discussing the level of formality you'd like at your wedding and the theme you envision early in the planning process gives you and your fiancé a chance to work out differences and make appropriate compromises. This is the point at which you're likely to discover unusual details regarding each other's tastes, and it's a good time to learn how to resolve the kinds of conflicts couples typically face when planning their weddings.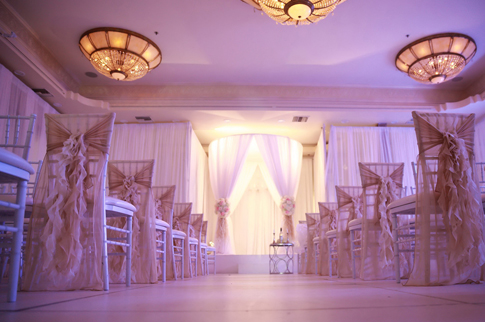 You have a range of choices when it comes to how formal you want your wedding to be:
Casual allows for comfort while keeping attire classy
Semi-formal falls between casual and formal
Black tie optional puts you and the wedding party in formal attire but gives guests freedom to dress more comfortably
Black tie requests all guests dress in formal attire
White tie is the most formal of all, requiring full-length gowns for women and long-tail tuxedos for men
This stage is also a good time to decide whether you'd like to have a sit-down meal, a buffet or just a spread of appetizers and whether or not there will be a cocktail hour or open bar. Knowing these details helps you create a budget and makes it easier to pick a caterer.
For your theme, feel free to go a little crazy looking through wedding magazines, browsing Pinterest, checking out ideas on Instagram and surfing wedding websites. Look for elements you love, saving the best to refer back to later. You likely already have an idea of what colors you want to focus on, and looking for inspiration clarifies your vision.
Remember to base your style and theme choices on your tastes and your fiancé's, not what you think your families are expecting. It's your wedding day, and it's important for you to enjoy it.
Map Out a Budget
Many couples make the mistake of trying to tackle the larger items on a wedding checklist without knowing exactly how much money they should allocate to each. Avoid financial concerns later on by sitting down with your fiancé, your parents and his parents to lay out an official budget.
First, determine who is paying for which elements of the wedding or what amount of money each person is contributing, including what you and your fiancé have available to spend. Write everything down, and make sure you get a clear commitment from all parties. Once you know your total budget, you can begin to allot funds based on your priorities.
Most couples spend around half their budgets on the reception, so decide which elements of the celebration are most important to you. Are you dreaming of fancy floral arrangements? Is there a particular caterer you just have to hire despite the high price tag? Photography is another element on which it's common to splurge, especially because wedding photos are meant to be treasured for generations. You also need to be able to afford a venue with the right layout and enough space to pull off your theme. Whatever way you decide to allocate your money, make sure you have a little extra set aside to cover unexpected expenses.
If you have trouble making these kinds of decisions or start feeling overwhelmed at this stage, you may wish to hire a wedding planner. These professionals bring objective opinions, years of experience and useful vendor and venue connections to your planning process.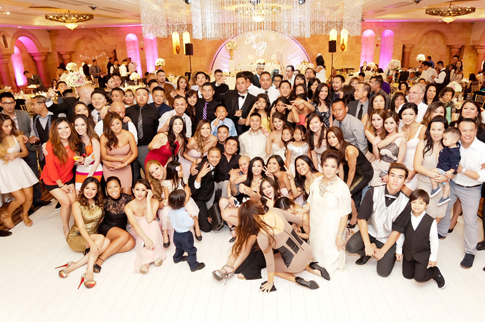 Make Wedding Party and Guest Lists
Brides often feel guilty when it comes time to choose who will stand by them during the ceremony and who will be there to share in the festivities. It's tempting to invite everyone you can think of to avoid potential hurt feelings, but your budget can only support so many guests.
The process may be easier if you start with the wedding party. Think of the people who have stuck by you through thick and thin. These are the people you want helping you during the planning process and supporting you on the big day. Maybe you already promised your best friend she could be your maid of honor, or you have a group of friends you've known since high school who would make perfect bridesmaids. Make this list first before tackling the full guest list.
To determine how many people you can put on your list, subtract the members of the wedding party from the maximum number of guests for which your budget allows. It's okay to start out writing down everyone you want to have at the wedding and shorten the list later, but you have to stay within your limit regardless of how you approach the process. Writing out your list also helps you and your fiancé visualize potential conflicts between family members, making it easier to decide who you shouldn't invite.
Your final list gives you an expected headcount for the celebration, and you'll need this number when researching venues and caterers.
Choose a Planning App
Some couples still make binders to keep track of wedding checklist details, but you can free yourself from hauling around a growing time by signing up for a wedding planning app instead. Apps like LadyMarry, Joy and Appy Couple organize every detail of your wedding in a user-friendly platform you can access from the web or any mobile device.
Using an app to plan your wedding allows you to:
Create and manage your full checklist
Design a special wedding website
Look up, compare prices from and connect with vendors
Sign up for and manage your gift registry
Stay on budget by storing photos of receipts
Browse wedding tips and ideas
Snap and store photos for theme and décor inspiration
Easily share your ideas and vision with a wedding planner
Create a network of friends, family, wedding party members and guests
Delegate duties by adding other people as administrators
Collect RSVPs
Coordinate travel plans
Connect with social media platforms so that guests can share photos and videos
Best of all, you never have to worry about losing any of your wedding information. It's all available right at your fingertips in the app whenever you need it during the planning process.
If you really love the idea of friends and family collaborating to help you capture and preserve memories from the big day, consider creating a special hashtag to use on social media. Have everyone tag their posts and photos so that you can easily view the entire collection of contributions instead of trying to pick them out as you scroll through your feed.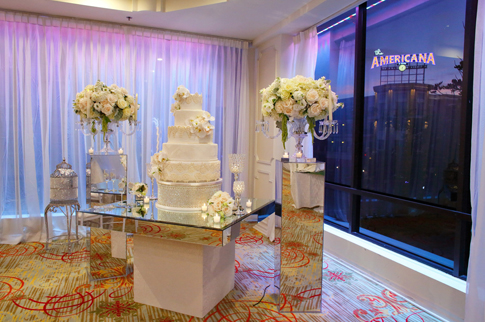 Consider the Date
You can pick a specific date for the wedding ceremony before looking for venues or choose a time of year or range of dates to allow more freedom in choosing a location for your celebration. If you have a date in mind with special significance to you and your fiancé, it's okay to set the date in advance and plan around it.
If you're not sure when you want to schedule the wedding, consider whether you could pull off your desired theme any time of year or if you need a specific season for it to work. You can't get married in your backyard or on a beach in the middle of the winter, for example, and a formal ball requiring everyone to be dressed in floor-length gowns may be uncomfortable in hot summer weather. Also consider what time of day you want to get married. Most couples have evening ceremonies with some kind of dinner at the reception, but it's also acceptable to have the wedding in the morning and serve a brunch or lunch spread instead.
Whether you settle on a date before or after you get your venue, announce your choices by sending "save the date" cards to guests or pointing them to your wedding website. This lets everyone know the day of the celebration well in advance so that they can make any necessary schedule changes or travel plans.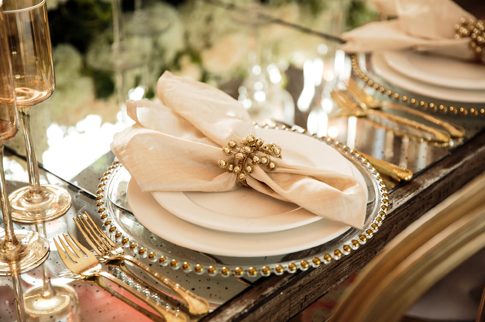 Find a Wedding Planner
By this stage of the planning process, you may realize there are more details involved in putting together the wedding of your dreams than you first expected. During the initial period of engaged bliss, it's easy to imagine pulling off the perfect wedding. However, a perfect day doesn't happen on its own, and you'll need to make even bigger decisions once you're done pre-planning and you get started on the official checklist.
This is where hiring a wedding planner can help. Although it requires an extra investment, it takes the pressure off you and your fiancé as you work out smaller details. Wedding planners have been putting together weddings for years and can offer guidance whenever you feel overwhelmed. They also have relationships with vendors and know who can provide the best quality service to make your ceremony just as you imagine it. You may even wind up saving money in the end thanks to discounts, package deals and budgeting tricks you wouldn't have discovered on your own.
To hire just the right person to help you plan, you need to:
Find someone who will work within your budget
Partner with someone who shares your vision and accommodates your tastes
Look for planners with diverse, professional portfolios
Ensure you'll be allowed flexibility in vendor and venue choices
Know you can rely on your planner to handle emergencies with a level head
When your planner meets these requirements, you can relax knowing you have someone on whom you can rely to take care of details you don't have the time or expertise to handle.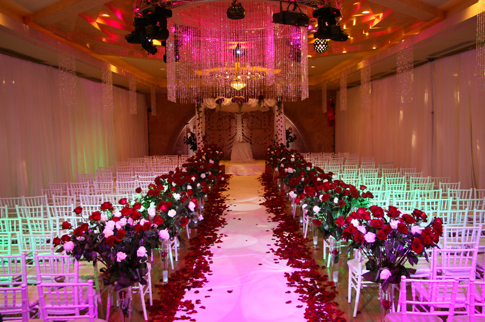 Decide on the Type of Ceremony
The biggest decision you have to make about the actual ceremony is whether you want it to be religious or civil. Although religious ceremonies are long-held traditions, more weddings are being conducted outside of religious institutions than ever before. This doesn't mean you have to have your ceremony at a church if you want your pastor or your fiancé's priest to preside; you're free to choose the location independent of the ceremonies style.
Just like when you choose your theme, remember you need to be comfortable with your wedding ceremony. Discuss the options with your fiancé, and decide on who you'd like to officiate. Contact and book the officiant for your chosen date as soon as you can to ensure availability. You should also find out what legal and religious requirements need to be met before getting married, such as acquiring a marriage license, attending marriage classes or going to premarital counseling sessions.
If you're not getting married in the same venue where the reception will be held, now is the time to decide where you'd like the wedding ceremony to take place. Has your dream always been to get married on a beach? Would you like to say your vows in the same place where your fiancé proposed? Choose whatever spot you feel is the "perfect" one, and don't forget to consider any traditions you'd like to incorporate into your wedding. Make sure your ceremony venue can accommodate the special religious and personal traditions you feel will make your wedding complete.
Create Your Gift Registry
Experienced wedding planners recommend taking care of your gift registry seven to nine months before your wedding or in time to coincide with your bridal shower. You can register with a few of your favorite stores and websites or use a registry app to create a custom registry from a variety of sources. If you've chosen to plan your wedding with a full-featured planning app, it should provide a way to set up and manage your registry without requiring a separate platform.
Keep your registry realistic by sitting down with your fiancé and making a list of items you know you need, will use and can reasonably fit in your living space. Include items at various price points so that your guests are able to choose gifts without feeling pressured to purchase luxury items. Don't be shy about creating an extensive registry; providing more choices makes it easier for guests to shop and ensures your registry won't sell out before the ceremony.
Once you and your fiancé have finalized your list and registered with your chosen retailers, take advantage of technology to tactfully share the registry. Add it to your wedding website so that guests can shop at their leisure, or let people know they can see the registry through your wedding app. It's also appropriate to share your registry in bridal shower invitations; however, you should never include registry information on invitations to the wedding.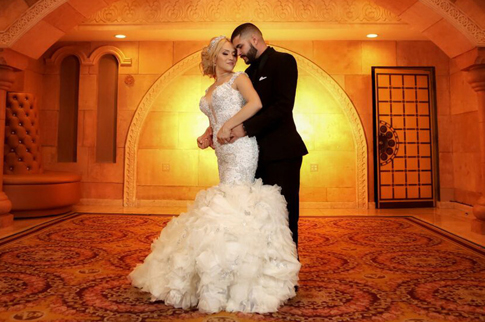 Look for the Perfect Outfits
You, your groom and your wedding party all need just the right outfits for the big day. Since you've already chosen your theme and have spent time looking through bridal resources for inspiration, you probably have several ideas for colors and styles. If not, take a look at the colors in your theme to see which ones are the most appropriate for dresses. Try to choose colors flattering to your bridesmaids and suitable for wearing to other events. Dresses are big investments, and the members of your wedding party are more likely to be amenable to spending the money if they know they'll be able to wear the outfit more than once.
For your own dress, get familiar with the styles available and the current trends. Visit several bridal stores and websites to see what's available, and don't be afraid to try something different than what you originally envisioned. Remember to leave room in your budget for customization and alterations so that you can afford the gown of your dreams.
If you're going to wear a dress passed down from a family member, plan ahead of time for adjustments, alterations or restoration. Heirloom dresses can be beautiful and unique, but don't be surprised if you have to spend a significant amount to make the dress your mother or grandmother wore on her wedding day fit properly and harmonize with the style of the celebration.
Tackle the Bigger Picture
With your pre-planning out of the way, tackling the rest of your wedding to-do list shouldn't be a hassle. There will be tough decisions to make, and you may still feel overwhelmed at times, but getting smaller details in place first means not being surprised by them later or finding yourself in an unnecessary time crunch. Use your budget, your chosen date or date range, your theme, the kind of food you want and all the other elements you already decided on as guides to help you move on in the planning process.
If you didn't settle on a venue when picking your date, start there. Some venues offer packages incorporating multiple services, and if you like what you see, it's even less work to finish planning the wedding. For venues without added services, you'll need to start looking into photographers, bands or DJs, caterers, florists and other vendors to handle the bigger details of the celebration. If you hired a wedding planner, ask for suggestions to narrow down your choices without spending hours researching. You want to put together a team of professionals offering high-quality service to ensure your wedding goes exactly as you envision it.
Approaching wedding planning in the right order eases some of the stress brides feel as the big day draws closer and they're faced with making serious decisions. The more you can get done before starting your official checklist, the less last-minute scrambling you'll find yourself doing. You don't have to worry about missing or forgetting important details, and it becomes easier to handle the more complex parts of planning.
Remember to get your fiancé and the members of your wedding party involved in the planning so that the bulk of the work doesn't fall on you. Having friends and family by your side along with your wedding planner will help you get through your pre-planning checklist, conquer venue and vendor decisions and approach your big day with joy instead of anxiety.