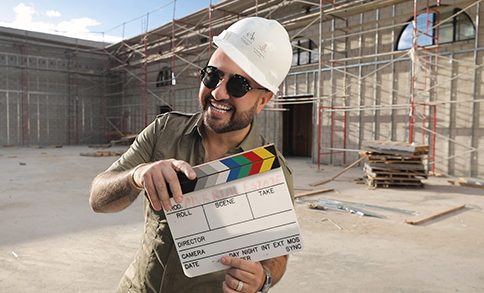 L.A. Banquets, the premier provider of the most successful and beautiful wedding, banquet and event sites in the Los Angeles Area, is proud to announce the latest jewel in our crown: The Landmark in Mission Hills! If you are planning your event of a lifetime for September of 2019 or later, this spectacular venue will be available to host as many as 850 guests.
Discerning brides and grooms, corporate logistics specialists, celebrities and party planners have been counting on L.A. Banquets for the past 30 years for everything from small gatherings to sparkling celebrity and wedding galas. Each of our 10 other locations boasts its own unique charm, grandeur and atmosphere. They include:
Glenoaks Banquet Hall in Glendale, CA;
Brandview Ballroom in Los Angeles, CA;
Legacy Banquet Hall in Glendale, CA;
Le Foyer Ballroom in North Hollywood, CA;
Patio at Brandview in Los Angeles, CA;
Le Foyer Lounge in North Hollywood, CA;
Legacy Lounge (under construction) in Glendale, CA.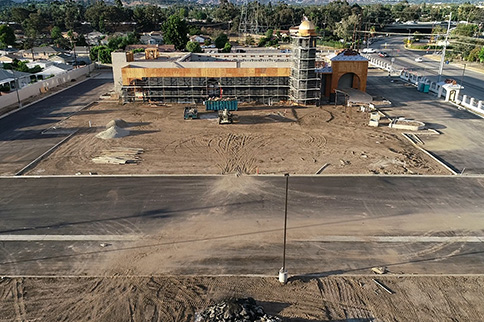 We are thrilled to now also bring our unparalleled quality and vision to Mission Hills.
Developing the plans for this soon-to-be Mission Hills fixture has been the passion of our dedicated staff, and at last we are ready to share the exciting details about the venue that will forever change the events landscape in this city. In order to give The Landmark the introductory fanfare it deserves and to unveil its new name, we invited acclaimed Armenian-American DJ and celebrity Super Sako to view the site, which is still under construction, and to introduce it to you.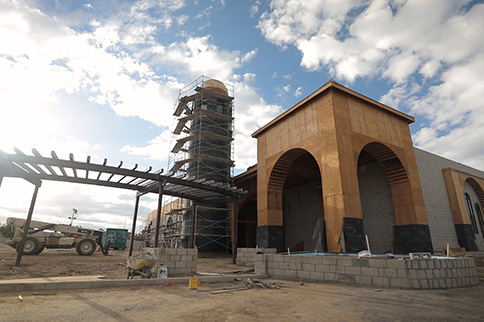 When this venue opens its doors, Southern Californians seeking a party and event location for their weddings, banquets, bar or bat mitzvahs, quinceañeras, retirements or other celebrations will be dazzled by all that this space has to offer:
Accommodates up to 850 guests;
10,000 sq. ft. ballroom;
3,000 sq. ft. foyer;
Self-parking and valet service;
Bridal suite;
Groom's suite;
25-foot ceilings;
Modern design that features the latest lighting and technology;
Outdoor ceremony space and garden.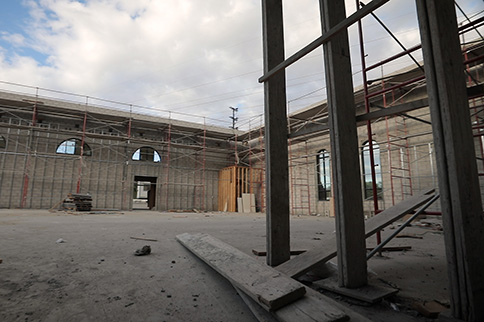 As with all L.A. Banquets spaces, we can totally tailor elements such as the lighting and the layout, modifying them to enhance the ambiance you want to create for your meal and reception. Imagine your guests enjoying a delicious gourmet meal and being serenaded by a chamber orchestra one minute and then being transported to the vibrant thump of the bass and the swirling and pulsating lights of a trend-setting London dance club the next. L.A. Banquets can dazzle and delight you and your guests, creating the perfectly customized atmosphere for any mood and occasion.
The Landmark is the brainchild of the same successful wedding, banquet and party planning pioneers who are already famous for establishing a tradition of excellence and premium quality throughout the Los Angeles, Glendale and North Hollywood areas. With our award-winning catering and on-point venue coordinators by your side to assist with every aspect of the planning process, we will help you to transform your vision into special memories that will last a lifetime and be the talk of your guests for years to come.
WHY YOU SHOULD LOOK NO FURTHER THAN L.A. BANQUETS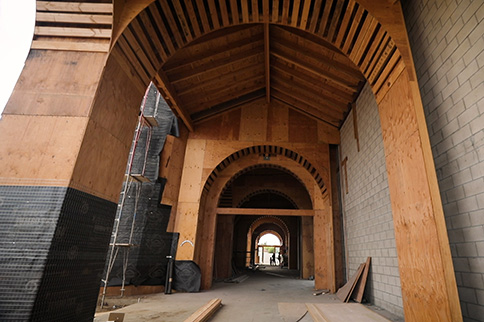 Whether you are planning an intimate outdoor gathering under the stars or a glittering celebrity gala that will be the buzz of the social season, L.A. Banquets has the expertise and experience to make every detail of your special day flawless. As a team of veteran wedding and event coordinators, no task is too small or too extravagant for us to take on. Making your day live up to your happiest dream is our mission.
Our new Mission Hills events venue, with its stunning architecture and luxurious amenities, will provide the perfect backdrop for some of the area's most breath-taking and talked-about weddings, balls, banquets and parties. We're so excited about the unique niche this venue will fill that we are crafting a one-of-a-kind, upgraded signature menu that is sure to add yet another touch of refinement and class to your once-in-a-lifetime day. We have spent years planning and lavishing this location with our careful personal attention. Now, the time has come for you to see it for yourself.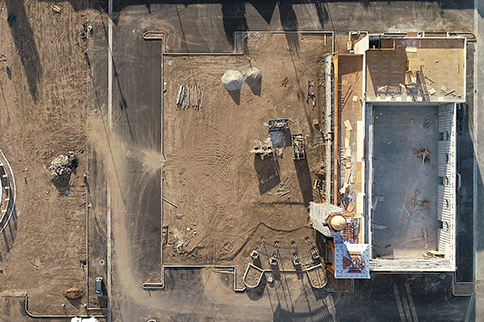 Beginning next week, we invite you to schedule an appointment for a hard hat tour of our facility. As you stroll through the construction site, you will see the foundations of the breathtaking venue that will literally be taking shape before your eyes over the next few months.
We know you will be just as entranced by the stunning beauty of this amazing location as we are. That's why we will also begin accepting reservations next week for events taking place in September of 2019 and beyond. If you are among the first 30 guests to make a reservation, you will receive special promotional pricing.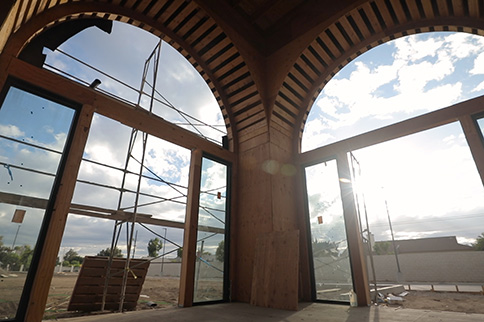 Whether you want to oversee every detail of your celebration and bring in your own caterers and musicians or let our consummate professional wedding planners devote loving care and attention to every facet, L.A. Banquets is your unparalleled, one-stop event planning partner. Schedule a hard hat tour appointment to see The most exciting convention and party spot in Mission Hills. Let us show you how we can transform your dreams into a reality that far exceeds even your highest expectations.