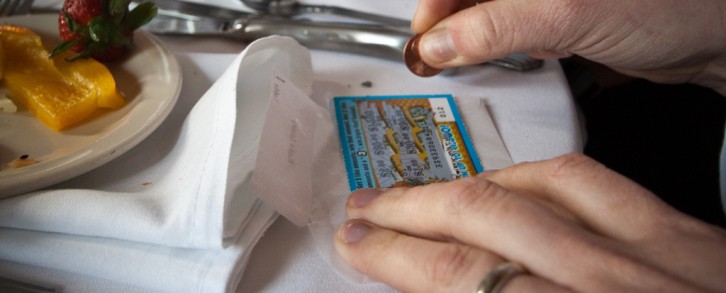 by Vrej Sarkissian CEO of LA Banquets
Imagine you've just attended the wedding of the richest couple in town. To thank you for your presence, the couple has sent you home with a small metal box containing…a few sugar cubes?
Today, you might scoff, but hundreds of years ago, medieval European aristocrats lavished their guests with such gifts! Bonbonnieres—small boxes made of precious metals, stones or crystals—were filled with sugar cubes or simple candies. Since sugar was one of the rarest commodities at the time, they were quite extravagant treats!
The wedding favor tradition has endured for hundreds, if not thousands, of years. And many of the favors themselves have been around just as long. Jordan almonds for example, have been served to guests at weddings and banquets since at least the 1500s! But unless you're planning a medieval themed wedding, leave the sugar cubes and Jordan almonds in the Middle Ages with a few modern wedding favor ideas.
Celebrate your "hoppily ever after" with custom craft beer
Inviting a beer loving crew? Brew your own special blend of beer for your wedding and let guests know how "hoppy" you two are together. Serve the "I Do Brew" during the reception and send guests home with their own bottle. Don't forget to save an extra case to enjoy after the wedding!
Get lucky on the wedding night…with lottery tickets
Hope all your guests get lucky with scratchers or lottery ticket favors. Purchase tickets for the lottery to be drawn the date of the wedding or the closest date after. Insert the tickets in a little card with a note like, "We've been so lucky in love. Share in our good fortune." If the draw will be the night of the wedding, call out the winning numbers during the reception. (We'll let you decide if you want to include a disclaimer stating that by accepting the favor, your guests agree to share any and all winnings with you!)
Giving is better than receiving with charity donation favors
In lieu of giving to your guests, give to those in need. Making a donation to a respected charity in the amount you have budgeted for favors will make a far greater impact than any little knick-knack. Print a note on a photo or card and distribute them to your guests to let them know their presence at your wedding helped someone less fortunate.
The best wedding favors represent you and your future spouse, while reflecting the themes of your ceremony and reception. Traditional favors will always endure, but wedding favors are a great venue for a bit of fun and whimsy in an otherwise traditional wedding. And remember, you can always include the Jordan almonds in your candy bar!
Almond Joy Photo Credit to: http://www.flickr.com/photos/enovember/