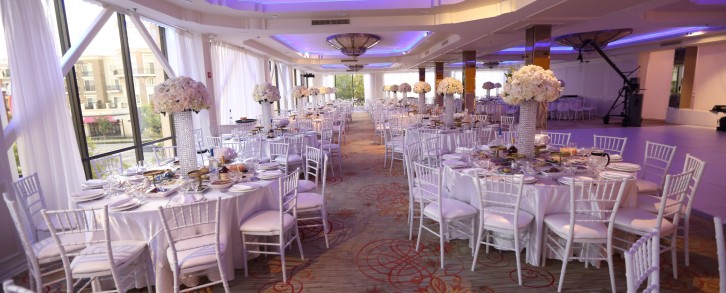 by Vrej Sarkissian, CEO of LA Banquets
At LA Banquets, we strive to keep our venues looking fresh, modern and elegant. So even when we're not actively changing or updating some aspect of the ballrooms, you can be sure we're planning our next renovation.
All this work gives our guests a new experience at each event they attend at LA Banquets. But from time to time, it does put us in a bit of a scheduling situation.
When bride and groom Maggie and Hovnan were touring Brandview Ballroom to decide whether they wanted to book the venue, we were already planning to completely change the carpeting. Once I promised them the carpet would be completely redone by their June 2013 wedding, Maggie and Hovnan were sold. They booked for June, and according to Maggie, were as much swayed by Brandview's simple elegance as the changes we had planned.
While Maggie and Hovnan planned their wedding, things fell a bit behind schedule at Brandview. Two months before their big day, I had to call the couple to let them know the new carpet wouldn't be ready in time.
But I couldn't live with breaking my promise. With a bit of extra work (and contractors working doubletime) the old carpet, padding, and even the flooring underneath ripped up in just a few days.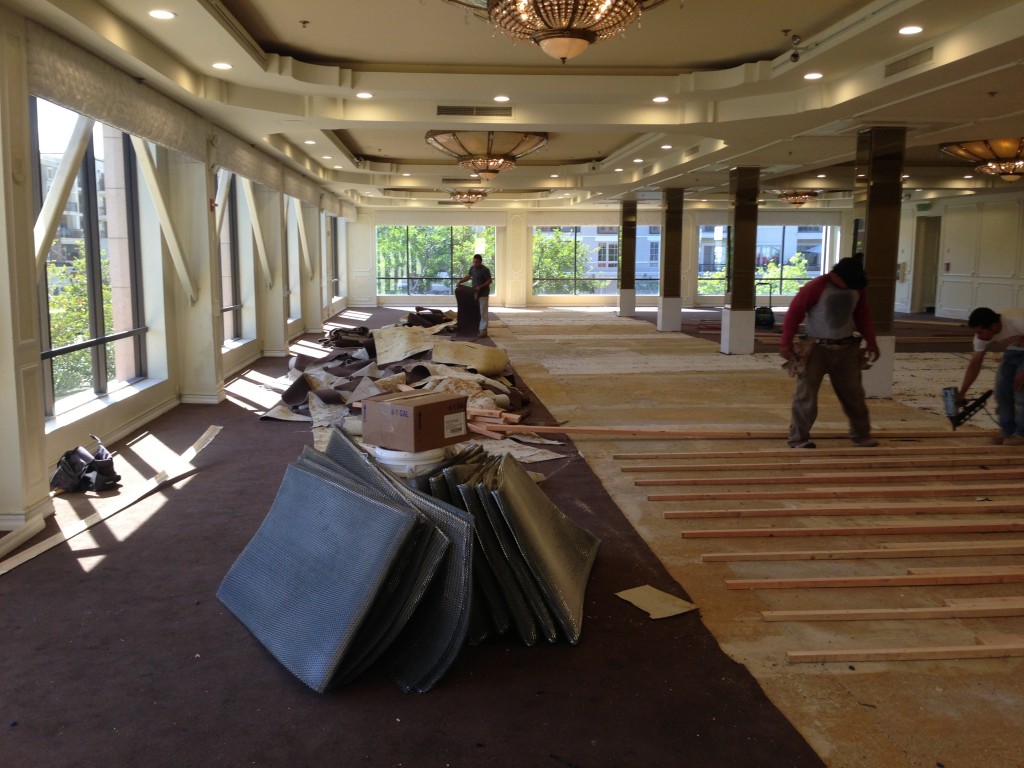 It was quite a mess, but I wanted to avert the even bigger mess of a disappointed bride.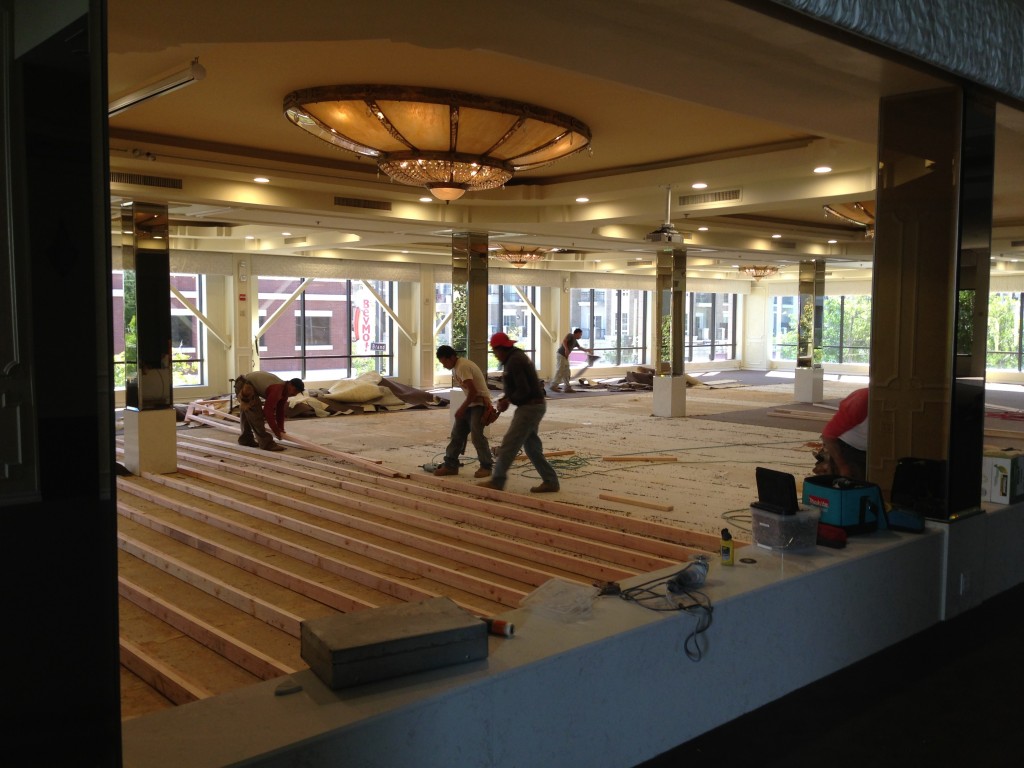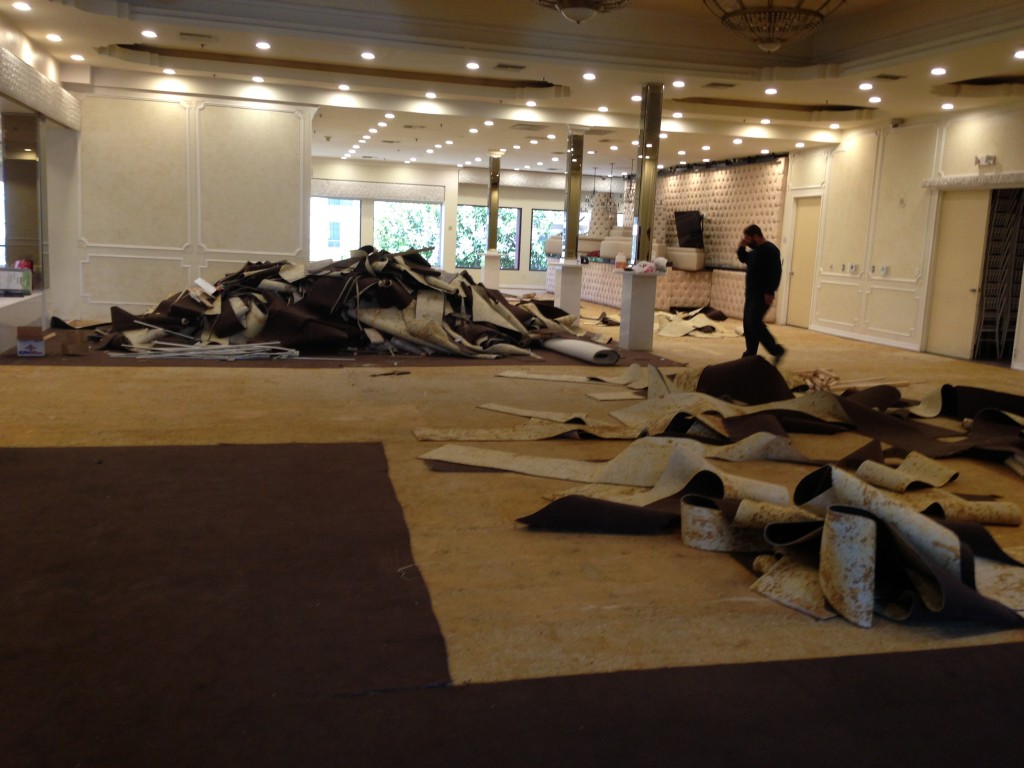 New subfloors and insulation went down (so we don't disturb our downstairs neighbors).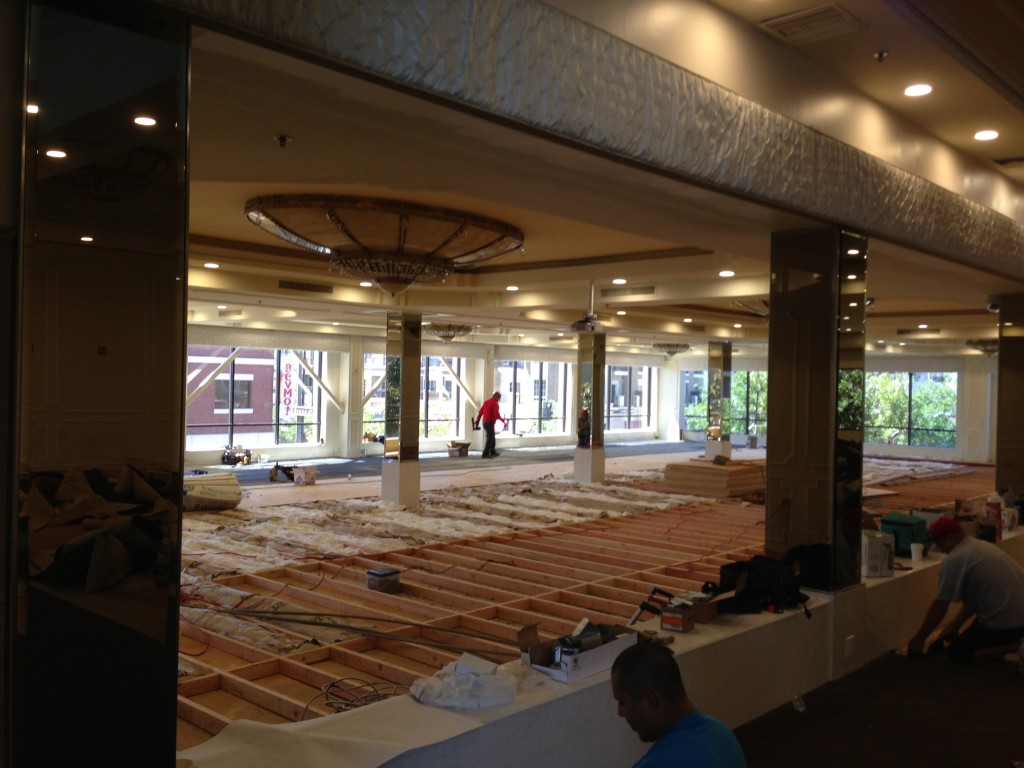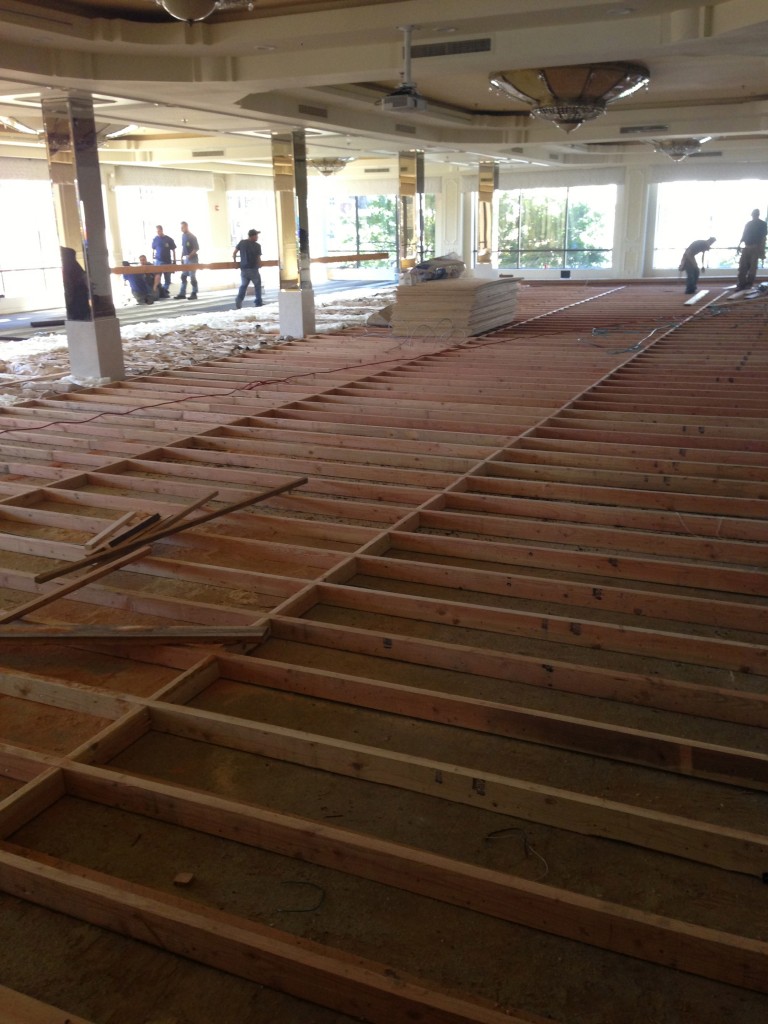 And eventually, the luxe new carpet.
Maggie: "A few weeks before the wedding we were pleasantly surprised when Vrej emailed us samples of the new carpet!"
At LA Banquets a promise made is a promised delivered.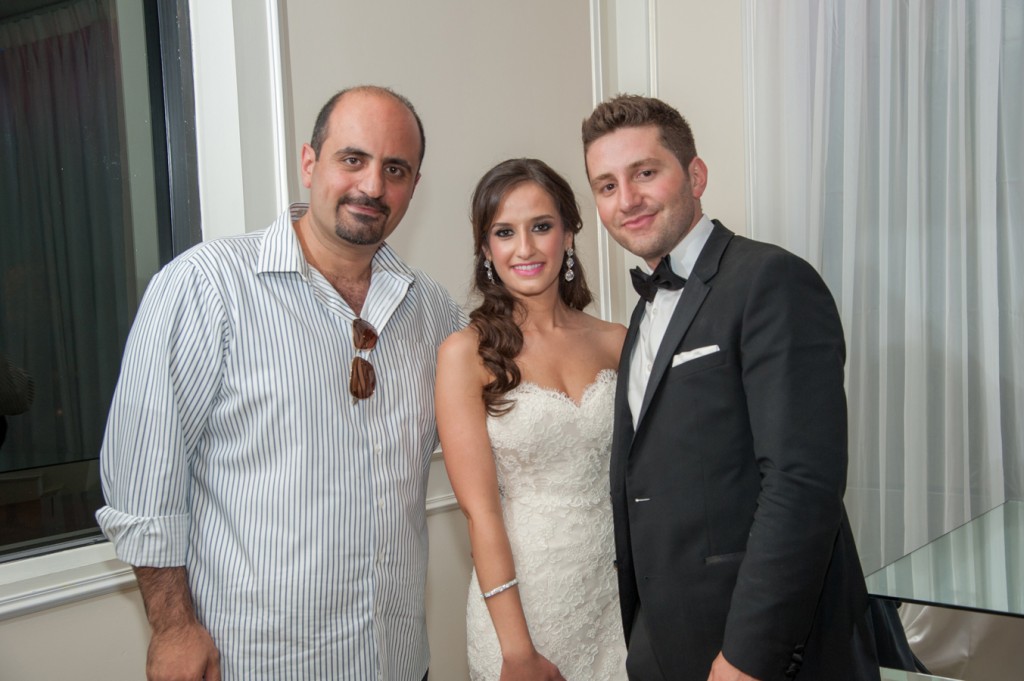 With Maggie and Hovnan on the wedding day!
Maggie and Hovnan: "We were so impressed by the professional staff, especially Vrej, and the AMAZING service before and during the wedding! The staff was amazing and very attentive on the wedding day. Our waiter was constantly checking up on us and catering to our every need. We are very thankful!"
Congratulations Maggie and Hovnan! We loved working with you and so glad we kept our promise to you!