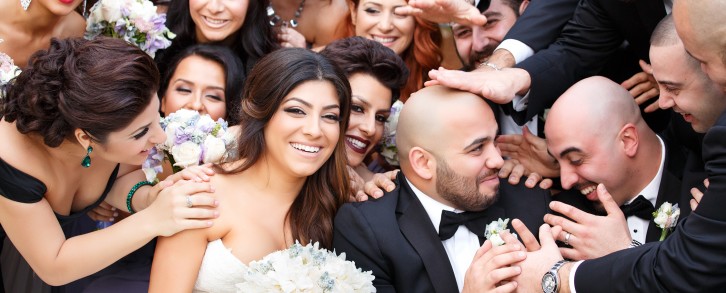 People always say you should marry your best friend – someone who knows you inside and out. When Angineh and Hambeik tied the knot at Brandview Ballroom in February, they gave a whole new meaning to the term "best friends."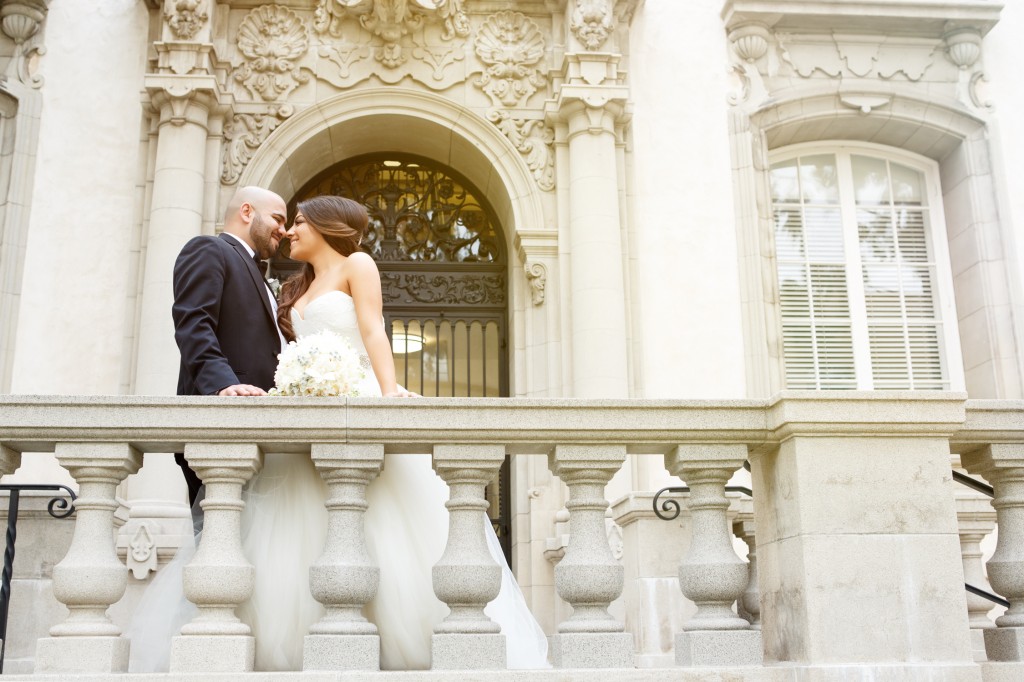 The gorgeous couple has known each since early childhood, sharing everything from sandboxes and birthdays to vacations and family gatherings. During adolescence and into their teens, the two fell out of touch but later reconvened when Angineh was 16. Her cousin had been dating his best friend and it was only a matter of time before Angineh and Hambeik went on their first date.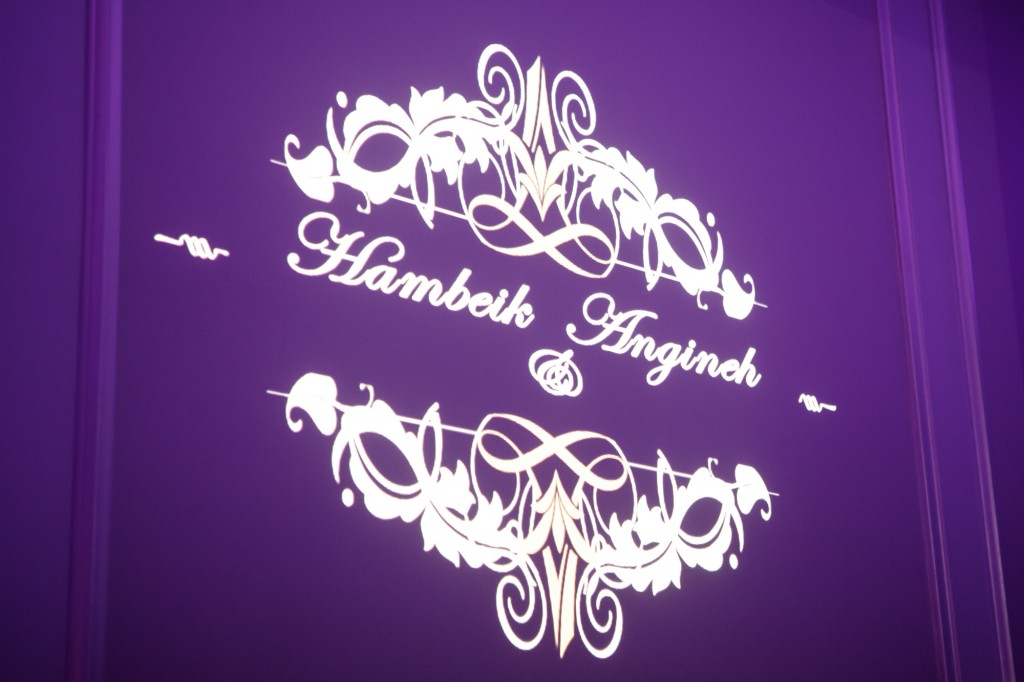 Last New Years Eve, Hambeik solidified their role in each others' lives when he asked for her hand in marriage. And true to form, he got down on one knee in front of all of their family and friends during the midnight countdown. Of course, she said yes.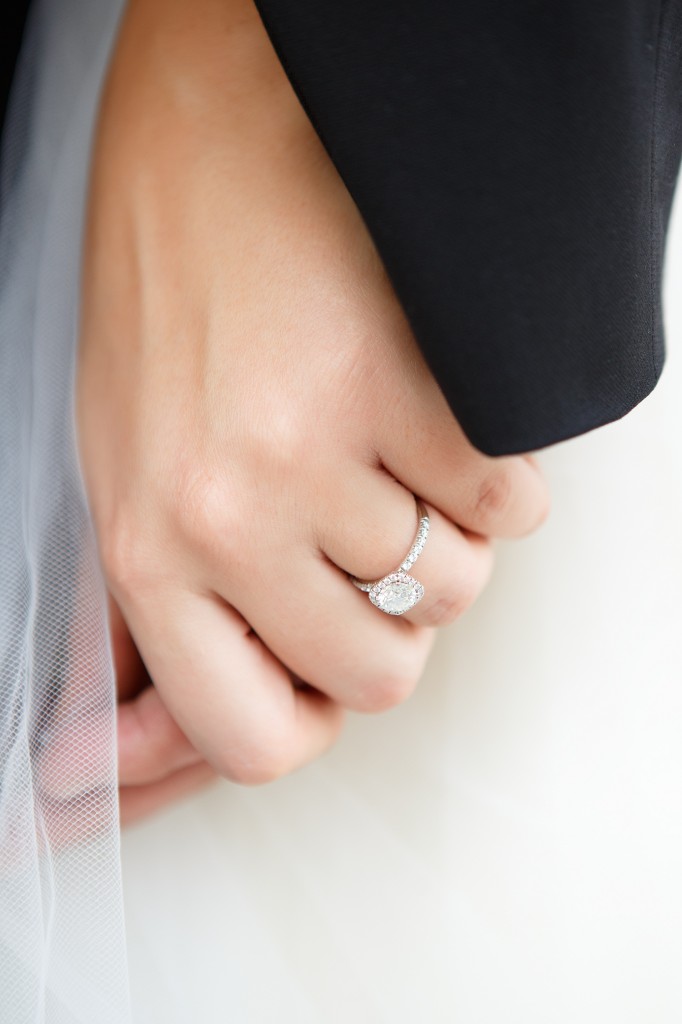 When it came to her dress, Angineh started planning early. Several years ago she'd been watching the film "Bride Wars" and upon seeing Kate Hudson's Vera Wang dress, Angineh immediately knew she'd found The One. As she says, "It was love at first sight!" and she saved an image on her phone for safekeeping. 8 years later when Angineh embarked on her wedding dress hunt, she pulled out the photo and contacted Vera Wang. She booked the next appointment and tried on the dress she'd fell in love with nearly a decade earlier. The stunning design was just as elegant as she'd remembered it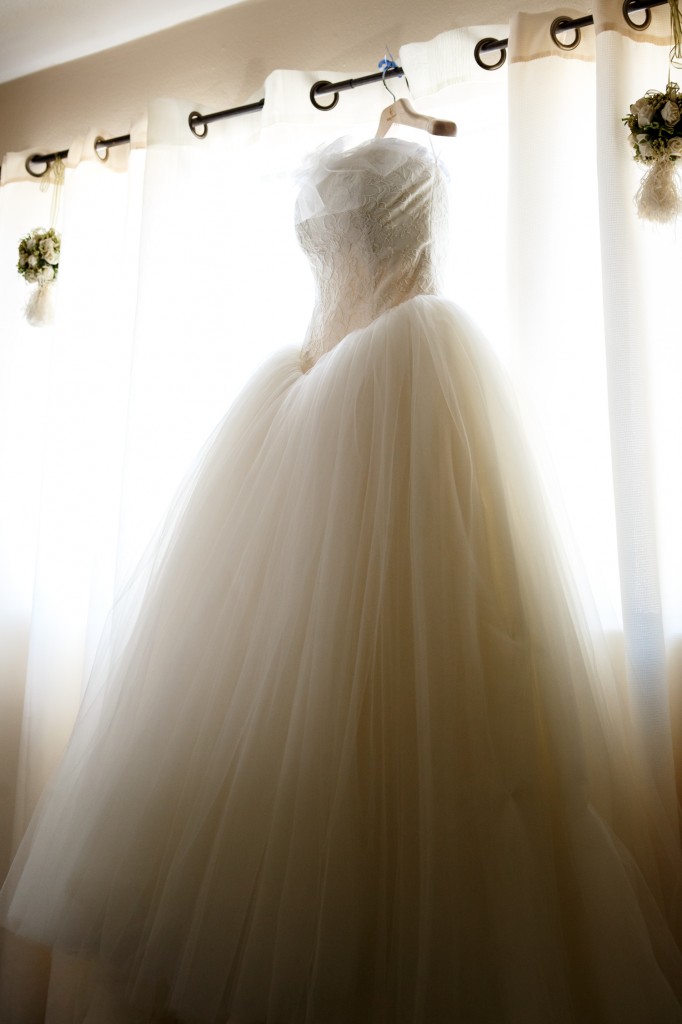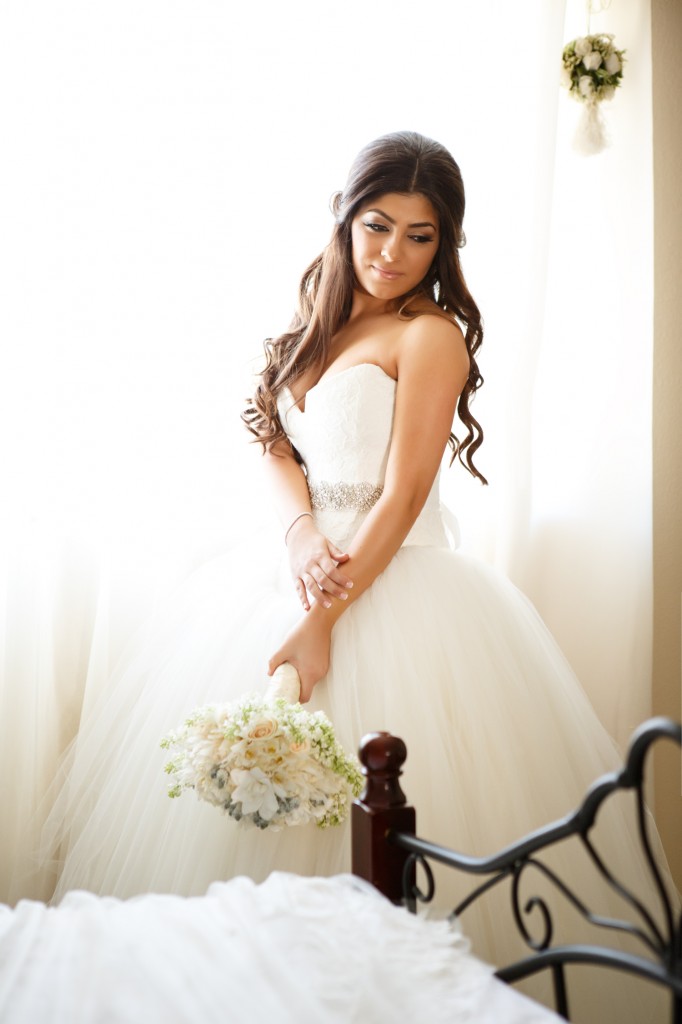 Since Angineh and Hambeik are both Armenian and family plays such a strong role in their lives, they incorporated several Armenian traditions into the big day. Hambeik's sister performed the ceremony and the couple exchanged their outdoor "I do's" in front of 370 guests. During the reception, family and friends dined on succulent Armenian dishes from Anoush Catering, like revamped versions of her classic favorites such as beef kebabs, meatballs and salmon.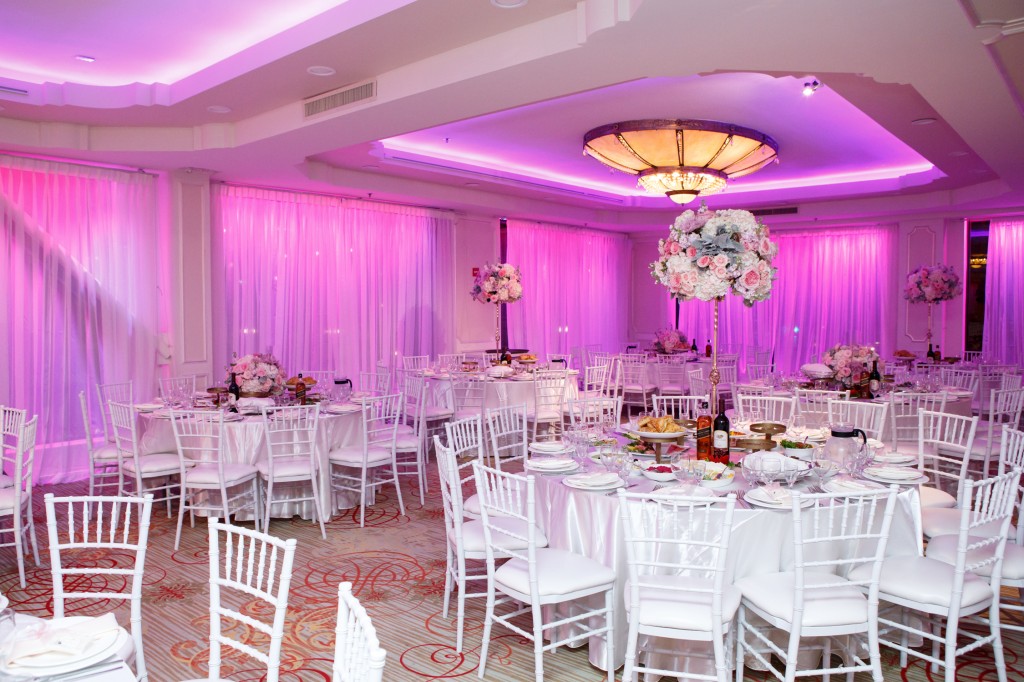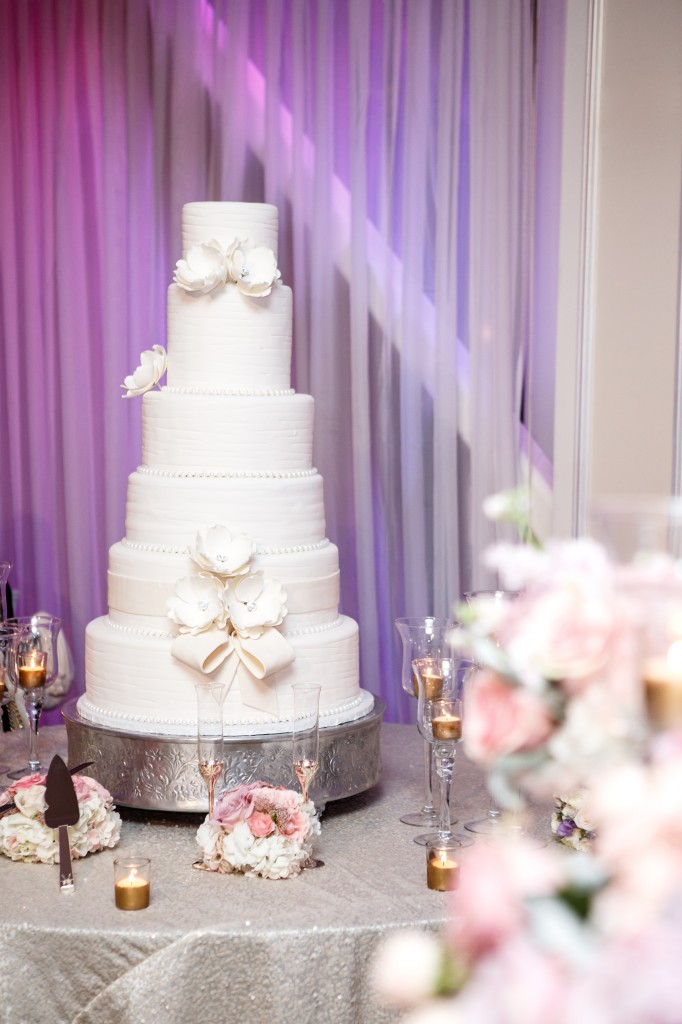 Just like her dress and their love story, Angineh wanted the wedding to embrace elements of a fairytale romance. With an abundance of flowers everywhere, provided by Petals LA, the reception was reminiscent of a royal floral garden. The most impressive part? A fragrant collection of garlands surrounding the head table, fit for a matrimonial king and queen.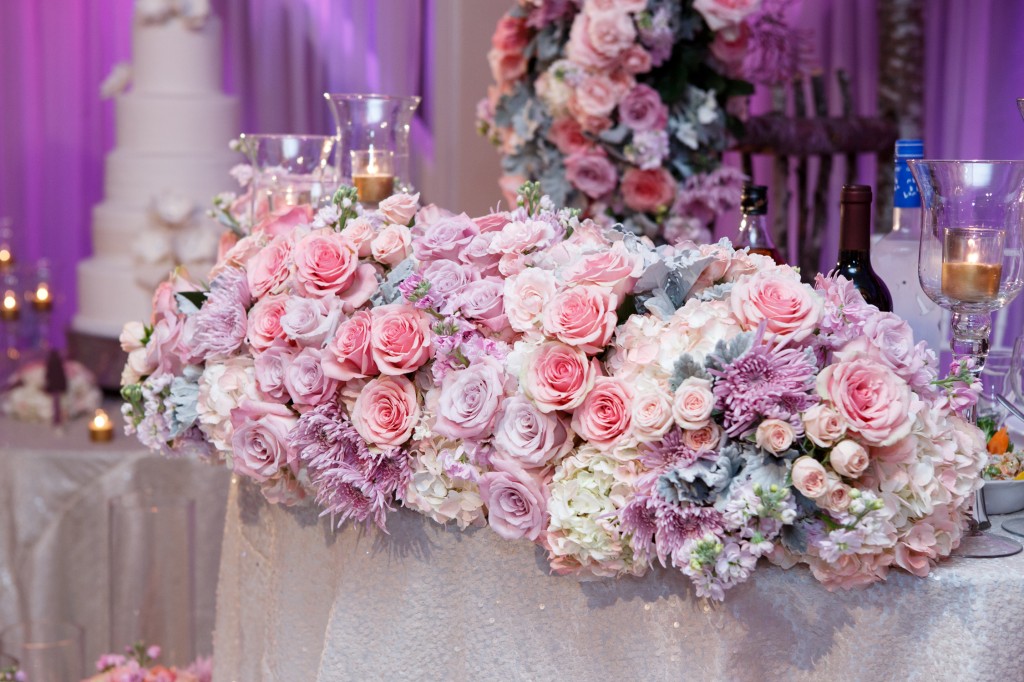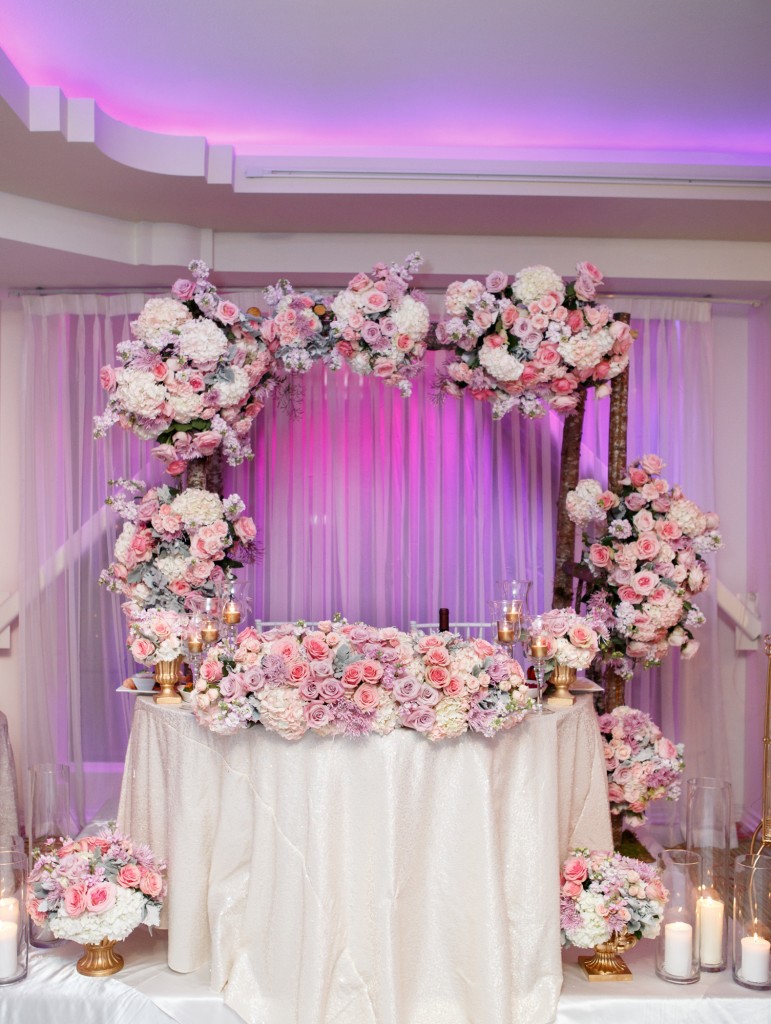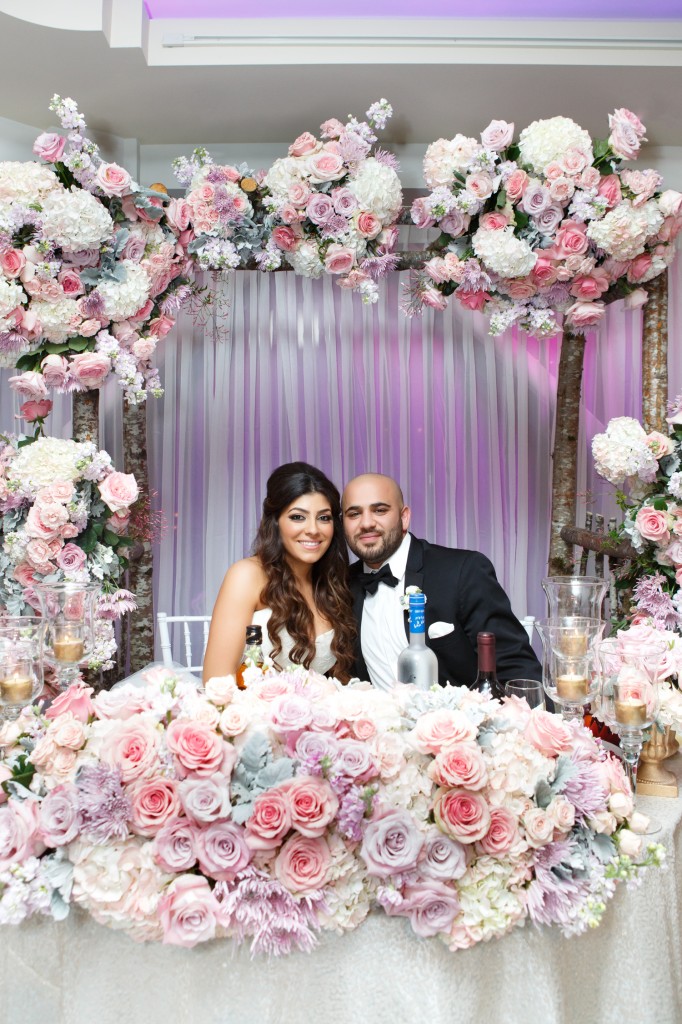 As they reveled in their status as newlyweds, the happy couple enjoyed their first dance to "A Thousand Years" by Christine Perry, a song that Angineh says "we fell in love with the moment we heard it."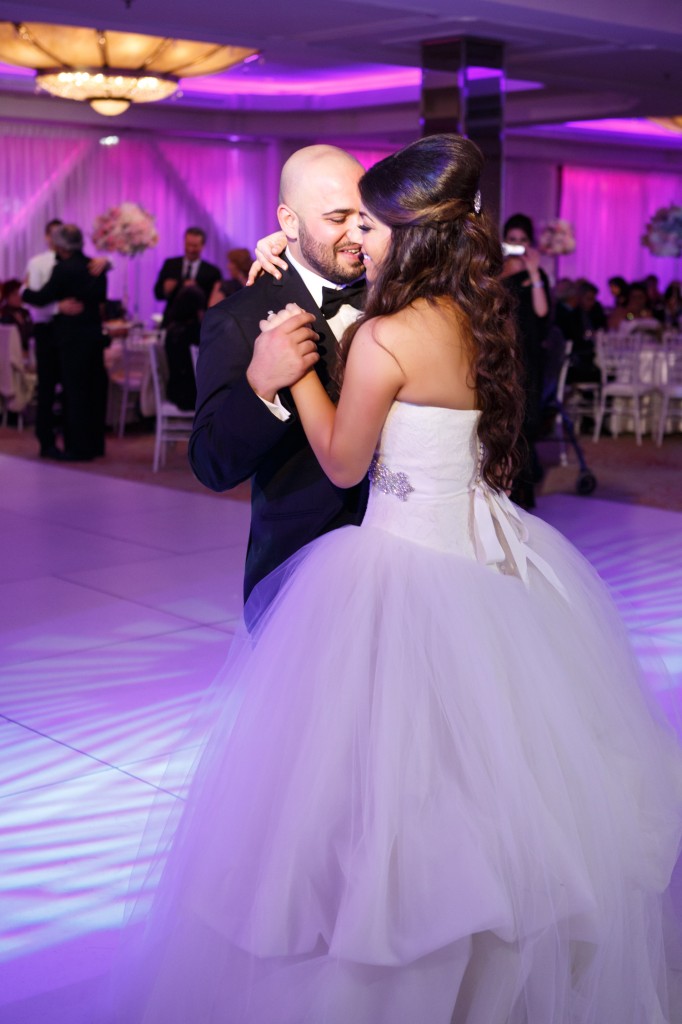 After the wedding whirlwind wound down, Angineh and Hambeik needed some relaxation. They packed their suitcases and soaked up the sun in Hawaii, where they toasted the beginning of their new life together over tropical cocktails.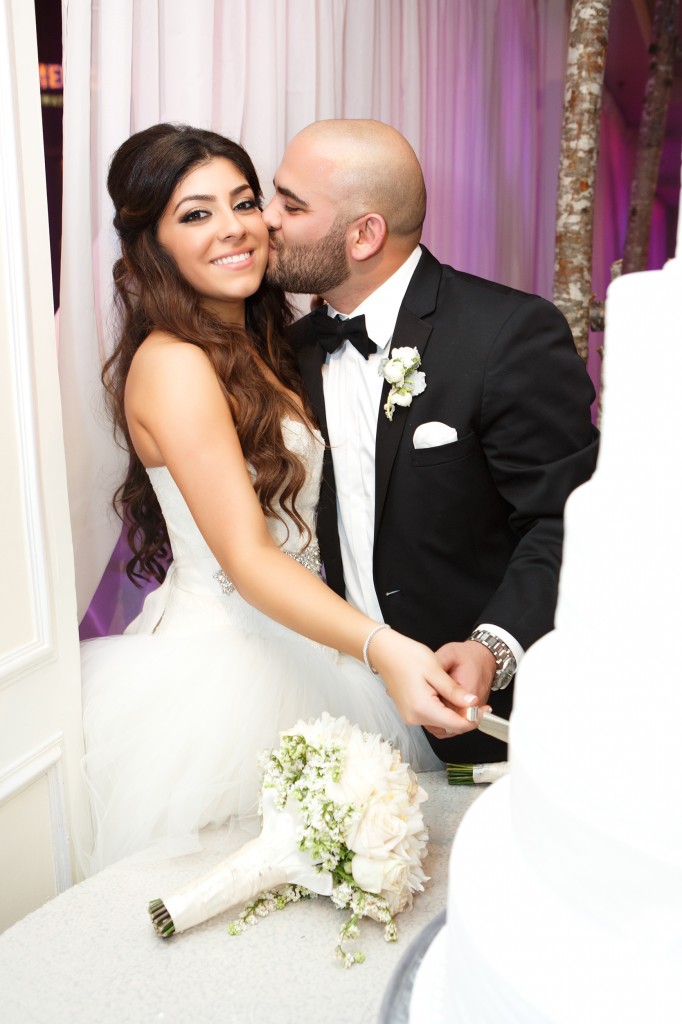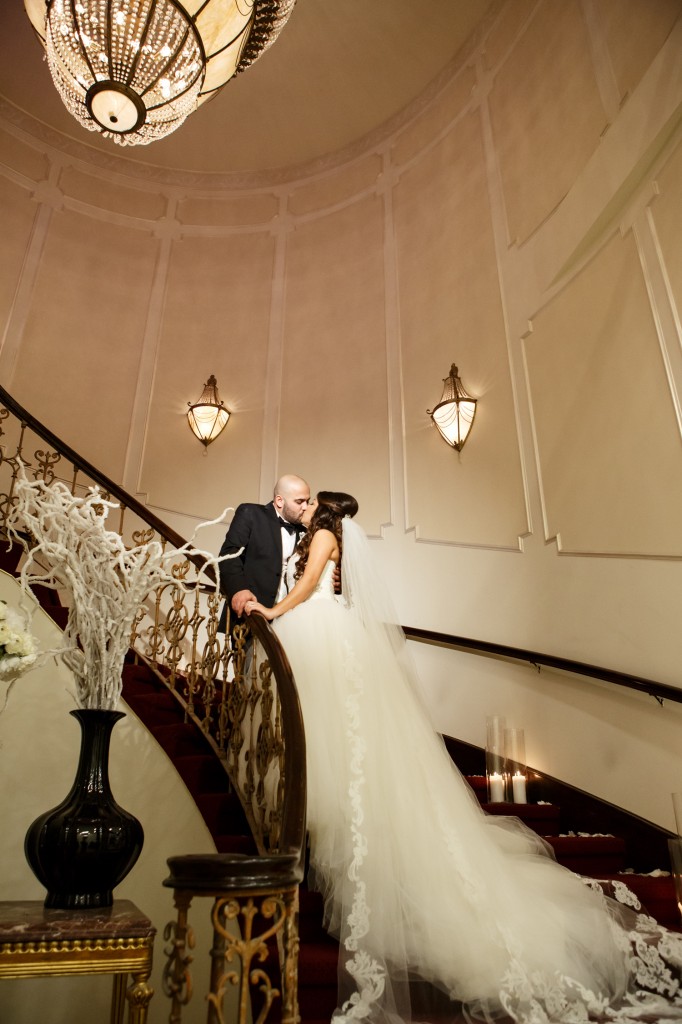 From our team at LA Banquets, congratulations to Angineh and Hambeik!
Flowers: Petals LA
Catering: Anoush Catering
Cake: Sweet Escape
Photography/ Video: Rene Zadori Photography
Favors: Chocolates by Lida
Dress: Vera Wang
Hair: Melos Touch by Meline Yousefian
Makeup artist: Linh Tran
Linens: URQUID linens