Venue: Brandview Ballroom
Photography: Eliz Photography
Videography: Mher Video
Photobooth: OnThreee
Catering: Anoush Catering
Florist: Petals LA
Dessert Station: My Cuppy Cake Pops
Dessert Station: Sweets By Ana
DJ: DJ Hovo
Fragrance Bar: Starring Fragrances
Date: June 2014
Much like a wedding dress is custom tailored to perfectly fit a bride, a bridal shower should also be customized to suit a bride's taste. When Suzie started to plan a shower for her sister Rosie, she wanted to make sure the celebration was a beautiful and fun reflection of Rosie, and her love of fashion. Along with the help of their sister Seta, Suzie decided to go with a fashion-themed soiree at Brandview Ballroom with 150 of their closest friends and family.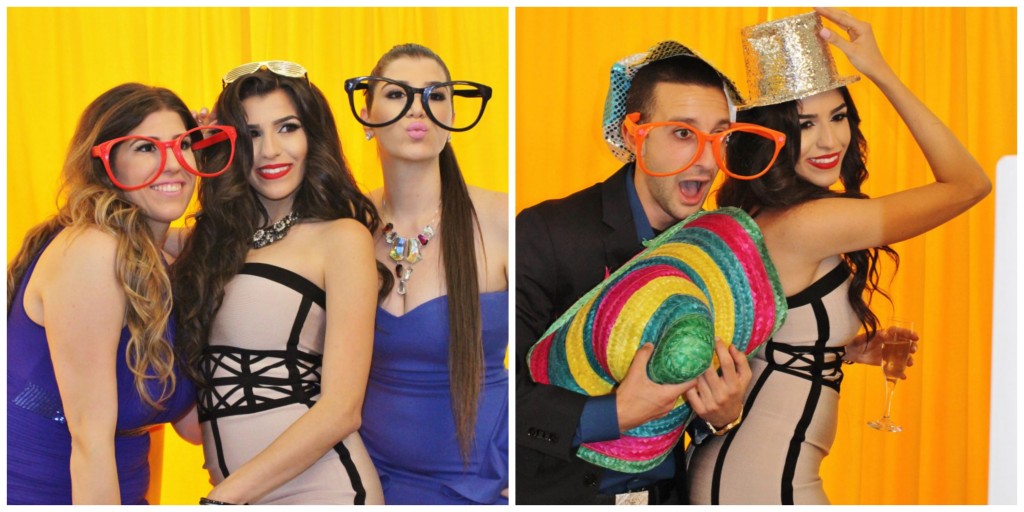 Suzie and Seta were having lunch at the Glendale Americana one day and decided to stop by Brandview to "try it on for size." Suzie says that within the first few minutes, she knew they wanted to book Rosie's shower there.
After enjoying a lunch provided by Anoush Catering, guests were treated to a dessert bar courtesy of Sweets by Ana and My Cuppy Cake Pops. Among bedazzled cake pops and high heel accouterment were chocolate covered Oreos, chocolate drizzled fortune cookies and cupcakes decorated with dresses. Suzie says her favorite part about working with Ana was the attention to detail and Ana's dedication to high-end ingredients. She also noted, with a smile, that Narine from My Cuppy Cake Pops would send photo updates of the desserts, and everything ended up picture perfect!

Suzie knows that the perfect scent complements the perfect outfit, and she wanted to do something unique for Rosie. Suzie called upon Starring Fragrances for a perfume bar where guests could create, bottle, and take home a custom scent. Suzie contacted Starring Fragrances a year in advance to ensure that the amazing perfumes would be an aromatic success.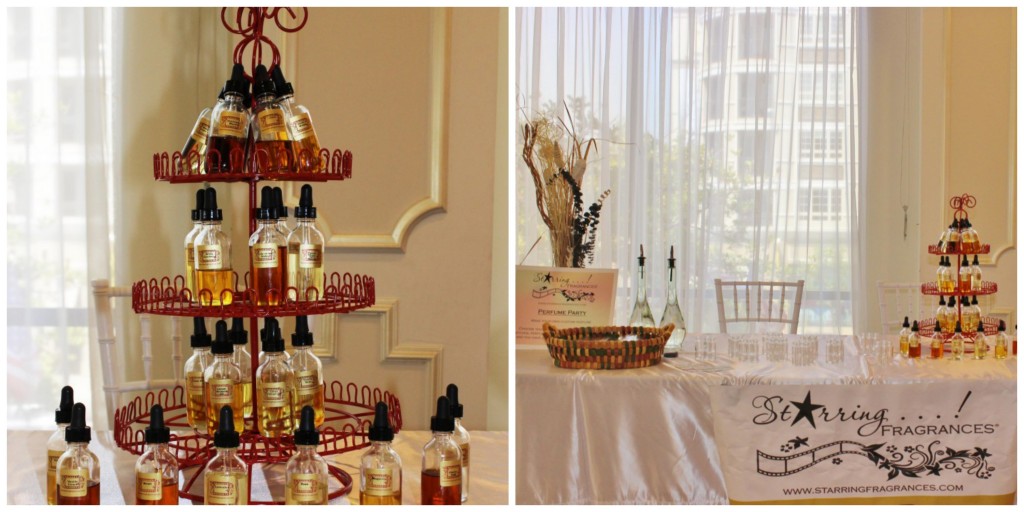 Just like a fashion show, the shower was accessorized with style. The soft, beautiful flower arrangements, provided by Petals LA, matched the dessert color palette. Floral displays were dressed up with mini mannequins. And the sweetest accessory? A "wishing tree" where guests could hang messages with warm sentiments across its branches, written on fashion tags!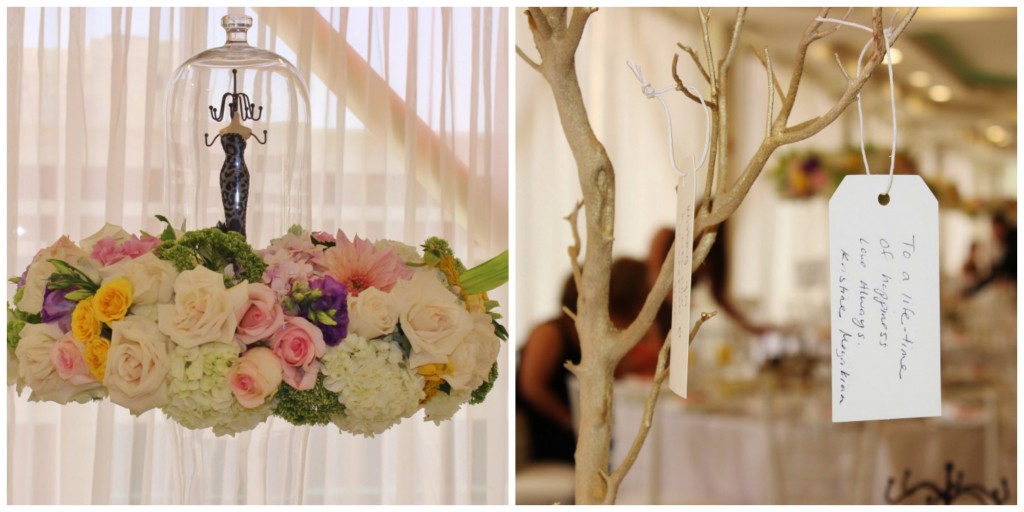 In between nibbling on desserts and creating fragrances, guests grooved to the tunes of DJ Hovo, who Suzie says has spun at her family events for the past 3 years, and really "knows how to get the crowd on their feet!" When they needed a dance break, guests meandered to the photo booth, threw on some novelty sunglasses, an oversized hat, and struck a pose.
From our team at LA Banquets, congratulations to Rosie on her upcoming nuptials!