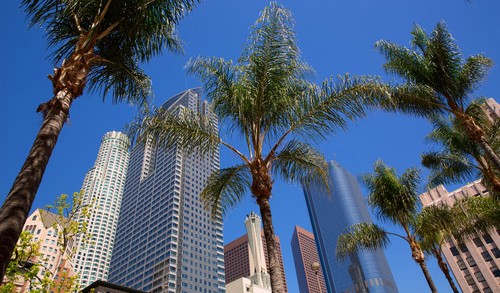 If your out-of-town wedding guests have never been to Los Angeles, they'll probably want to see the Hollywood Walk of Fame and Grauman's Chinese Theatre, Rodeo Drive, the beach, and the other world-famous attractions in the area. It'd be wonderful if you had the time to take them around yourself, but if you don't, here's just a sampling of all the ways you can arrange for your guests to see L.A. without you. Even amidst all your wedding preparations, you may want to join them for an excursion or two.
If you're paying for their reservations in advance, all your guests will have to do is show up or, in some cases, be picked up right where they're staying. Make sure you run the activities with them ahead of time, though. There's always a chance your aunt wants to spend every free minute shopping in the Americana at Brand instead of doing the town. No matter where your guests choose to spend their time before the wedding, you can be sure any of the following tour options will appeal to their inner Hollywood star and prepare them for your glamorous big event at the gorgeous wedding venue you've chosen.
Touring by Bus
StarLine Tours has been in operation for 75 years, with pickups and drop-offs at most Los Angeles–area hotels. One of their popular tours is a two-hour ride to see 40 movie stars' homes, the Hollywood Walk of Fame, the Sunset Strip, and Rodeo Drive (adults $47, children $37). An extended four- to five-hour tour includes a private VIP tour of Warner Bros. Studios (adults $99; children $89, must be 8 or older).
For visitors who prefer to see everything on their own time, StarLine has 24-hour and 48-hour passes for its Hop-on, Hop-off narrated city tour on a double decker bus with loops through Hollywood and Beverly Hills (including Rodeo Drive, Farmer's Market, Melrose Avenue shops, the La Brea Tar Pits, L.A. County Museum of Art, and the Petersen Automotive Museum), West L.A. and Santa Monica (including Westwood Village, Hammer Museum, Century City, Montana Avenue shops, and the Santa Monica Pier), and downtown Los Angeles (including Olvera Street, Union Station, Walt Disney Concert Hall, Staples Center, L.A. Live, the Grammy Museum, Fashion District, Jewelry District, Our Lady Cathedral, Little Tokyo, Chinatown, and Grand Central Market).
Pick up a connecting bus to the tour at Grauman's Chinese Theatre, Universal Studios, the Hilton or Sheraton Universal, or the Hollywood Bowl. If you don't get off the bus to do your own thing, the complete circuit takes about 4-1/2 hours; you can spend as much or as little time as you'd like at each stop. Adult price for the 24-hour pass is $39; the 48-hour pass is $54. Reduced rates for children.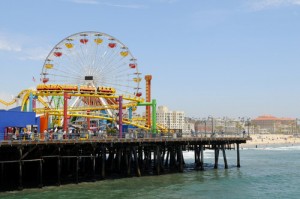 LA City Tours offers a variety of tours with mini-buses departing from its Hollywood & Highland location in Hollywood. Free pickup is available for registered guests at hotels in most parts of the city. One of its extended tours is a 5-1/2 hour ride to see movie stars' homes, the Sunset Strip, Beverly Hills, Bel-Air, Hollywood, downtown L.A., the Santa Monica Pier, Venice Beach, and Marina del Rey, with five stops along the way (adults $71, children 3 to 11 $51). The seven-hour tour includes a four-hour stop in Santa Monica for shopping and hitting the beach (adults $111, children 3 to 11 $91).
Touring by Bike
Bikes and Hikes LA offers a variety of tours, including a 2-1/2 hour bike ride through Beverly Hills, Bel-Air, and West Hollywood ($44), and a 32-mile, five-hour "LA in a Day" excursion ($162) from West Hollywood through Beverly Hills, Bel-Air, Santa Monica, Venice, and Marina del Rey. Includes a 21-speed hybrid road bike, helmet and vest, and bottled water. Special accommodations for children of all ages. Group rates available.
Bike Tours Hollywood features a 10-mile, two-hour ride through historical Hollywood ($65), a 20-mile, four-hour ride through Hollywood and Beverly Hills ($130), and a 40-mile, six-hour ride through Hollywood and Beverly Hills to Venice Beach ($195). Includes hybrid-geared bike, helmet, bottled water. Children must be 14 and above with an adult.
Walking Tours
Red Line Tours offers a two-hour Hollywood Behind the Scenes walking tour of Hollywood Boulevard that starts in the courtyard of the Egyptian Theatre. $25 for adults, reduced prices for seniors and children. Group bookings available.
Felix in Hollywood Tours offer a historical lecture tour of the Hollywood that's not on the Boulevard. Tickets are $40, and attendees must be age 16 or older.
The Los Angeles Conservancy offers a series of 2-1/2 hour walking tours focused on downtown Los Angeles. One takes visitors on a 12-block exploration of the extraordinary number of art deco buildings found in the area. Another takes in six blocks of the Spring Street area, a National Register Historic District. The Conservancy's most popular tour is of Union Station, the last great railway station built in America, with a unique combination of Spanish colonial revival and art deco styles. Most tours are wheelchair-friendly (adults $10, children $5).
Touring on Horseback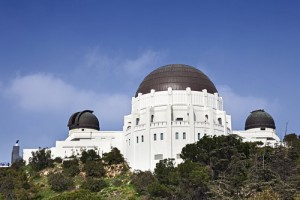 Sunset Ranch tours are for the real or wannabe cowgirls and cowboys who'd like to see Los Angeles the way the original out-of-towners saw it. Your guests can choose from a one-hour ride in Griffith Park ($40) or a four-hour dinner tour ($100) that takes riders from Beachwood Canyon in Hollywood over the mountains to a Mexican restaurant in Burbank and back again, with daytime and nighttime options in between.
The Best of the Rest
Just about any way your guests want to see Los Angeles, you can be sure there's a tour to cater to their interests. Your guests may enjoy a private and personalized tour for up to five people in a classic 1960s Cadillac convertible (about $325 per car).
Take in the sights up close and personal on a Segway tour. Two-hour rides through Beverly Hills, Santa Monica, or Venice Beach starting at about $99 per person. Group tours available.
Helicopter tours are available from a number of providers, offering dramatic daytime or nighttime views of the highlights of the city and coastline. Prices range from about $90 for a 15-minute trip to $400 per person for a spectacular 90 minutes. Most have a 2-person minimum and 3-person maximum. Elite Helicopters and Orbic Air take off from Van Nuys airport. Copter Pilot takes off from Burbank. Los Angeles Helicopter Tours flies from Van Nuys, Burbank, and El Monte airports. Other helicopter tour providers take off from LAX and other local airports.