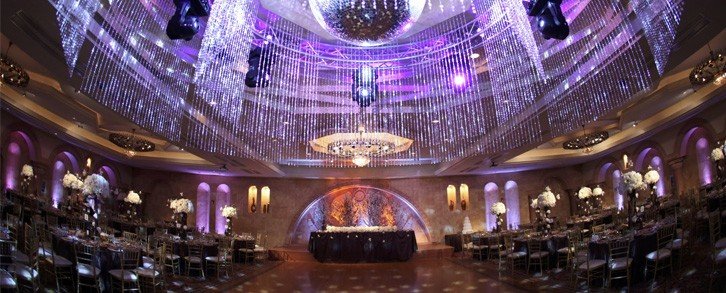 One of the initial steps in wedding planning is to prepare a guest list, and this is because everything from the number of servings in the wedding cake to how large the church and wedding reception venue need to be are based on the number of guests who will be in attendance. While some people are focused on having a small, intimate affair, others have large families or may not feel comfortable only inviting a few of their closest friends. In some cases, parents of the bride and groom also want to invite their own guests to attend. If you are planning a large wedding, rest assured that the process is the same. You simply have to think on a larger scale.
Choose the Right Wedding Venue
When you are planning a large wedding, your options will undoubtedly include the finest and grandest wedding venues. While you may initially think about the high cost of expensive wedding venues, there are perks associated with them as well. Consider, for example, that many of the finest ballrooms in your area may already have elaborate décor, and you may have to spend very little to dress them up. In fact, in some cases, flowers, candles and table decorations may be all that are needed to set the stage for a gorgeous event. In addition, large wedding venues give you and your guests plenty of opportunities for different experiences. For example, there may be space for dining tables and catering tables. There may also be space for a photo booth, a DJ or a band stage, a dance floor and even a lounge area with couches that are brought in or that the facility provides. This can make the event much more of an affair than a small wedding, and it surely will be the talk of family and friends for years to come.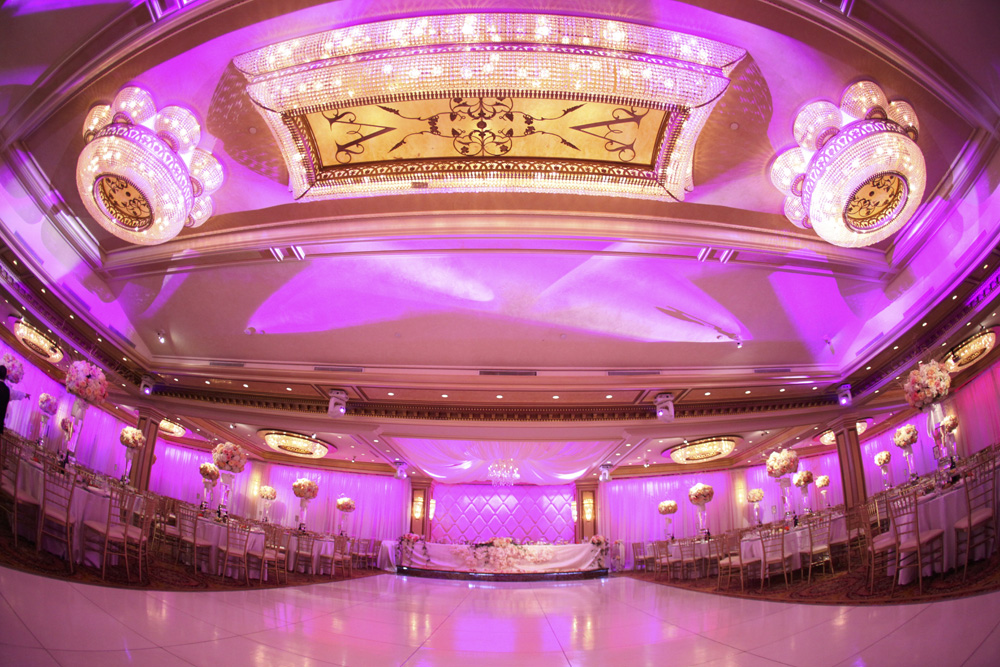 Personalize Your Event
While large wedding venues often are beautifully decorated and may require little effort on your part to dress them up, you may want to personalize your event in different ways. Some, for example, may hold true to family or cultural traditions, and with a big venue, there is ample space to create sections that provide unique and personal experiences for your guests. You may want to include a cash bar, a giving tree or other unique elements that show off your personal taste and style. From the traditional father-daughter dance and the tossing of the bouquet to throwing rice or blowing bubbles, you'll have room for it all without worrying about "set changes" on your big day.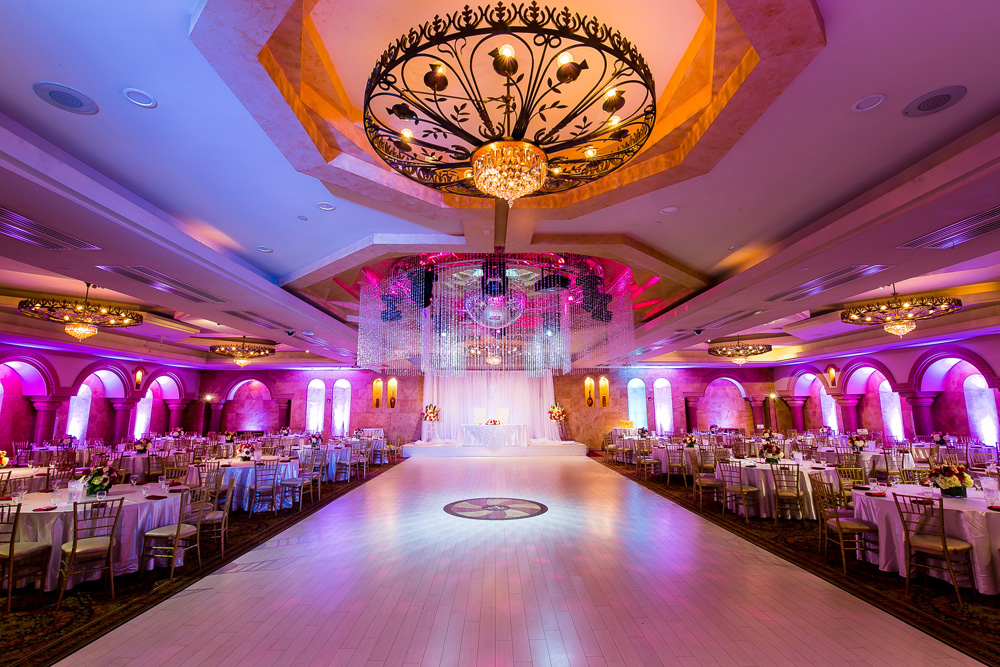 Select a Diverse Range of Dishes and Beverages
One of the challenges that many people have when planning a wedding is deciding which dishes and beverages to serve. With a smaller wedding, you may only need to serve one main entree and a few side dishes, or you may even only serve appetizers and drinks. There simply is not a need to serve more than this and it may not even be an option from your caterer to accommodate several entrees with a smaller guest list. Also, with a big wedding, comes more diversity and it is much more difficult to accommodate everyone who has special dietary or cultural need with regard to food. It also may make it more likely that some of your guests will not find something being served that they like to eat. With a larger number of wedding guests, your caterer can easily serve several main dishes as well as numerous sides and appetizers. Choosing family style service is a great option for ensuring that that more of the guests' unique needs and preferences are met. While it may not be possible to please everyone, there is a better chance that you will please most when you serve a wider range of dishes and beverages.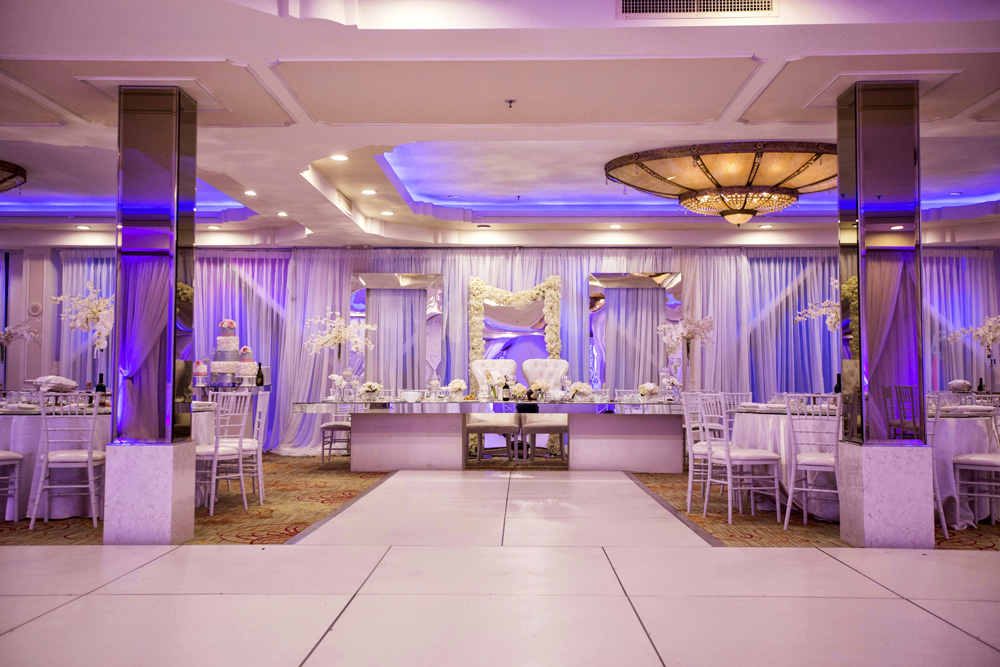 Think About Photo Opportunities
A wedding is an event to remember, and you may want to enjoy looking back on the fond memories made at your wedding for years or even decades to come. When guest lists include your friends, neighbors, work colleagues, boss, college roommate and any number of other people, you have a tremendous opportunity for photos, but with so many guests it's easy to miss some of them. To ensure that you have a memory find ways to include opportunities for guests to be documented. This can be as simple as having several photographers or a combination of photographers, videographers, photo-booths, and especially a specific wedding hashtag for social media postings on Instagram and the like.
While a large wedding may be more costly, keep in mind that a marriage is a special event that is worthy of bringing together all of those who are nearest and dearest to you, your family and your spouse-to-be. It can be a challenge to plan, but you will find that there are far more possibilities available to you when you do have a larger venue to work with and in the end, the costs can balance out.