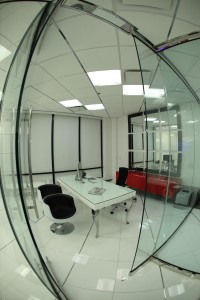 Position Title: Administrative Associate
Start Date: Immediately
Compensation: Salary: commensurate to experience
Hours: Full Time (6 days a week including weekends 10am – 8pm)
Deadline To Apply: Immediately
We are looking for an experienced administrative associate to join our team. Candidate's responsibilities will be to assist in all aspects of the venue/catering operation. through multiple venues. Your key role is to be a liaison between our sales team and clients.
Duties will include, but not be limited to:
– Answering Phone & Email Inquiries
– Coordinating calls/voicemails among sales associates
– Maintaining the office space
– Confirming Meetings with clients
– Tracks incoming leads, assigns & follows up with sales associates.
– Can qualify a client's purpose for calling and forward to the appropriate personnel or department
– Welcomes on-site visitors, determines nature of business, and introduces visitors to appropriate personnel
– Monitors visitor access
– Updates Appointment Calendars to ensure venues and staff availability
Mandatories:
– Fluent in both English and Armenian (additional languages a plus!)
– Comfortable in both a MAC/PC environment
– Quick on their feet and able to assist in any role
– Isn't afraid to speak up and address a situation in need
______
If qualified, please email resume and cover letter to hr@anoush.com
No phone calls please.