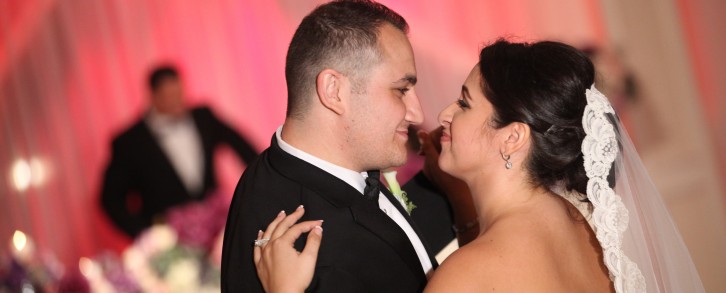 Many couples think that destiny plays a part in meeting their soulmate. For Cristale and Azad, fate most certainly brought them together. The two initially met at Azad's jewelry store (perfectly appropriate!) but they went about their separate ways. It wasn't until they bumped into each other during a college class that they reconnected. Soon thereafter, they started dating, and the rest, they say, is history.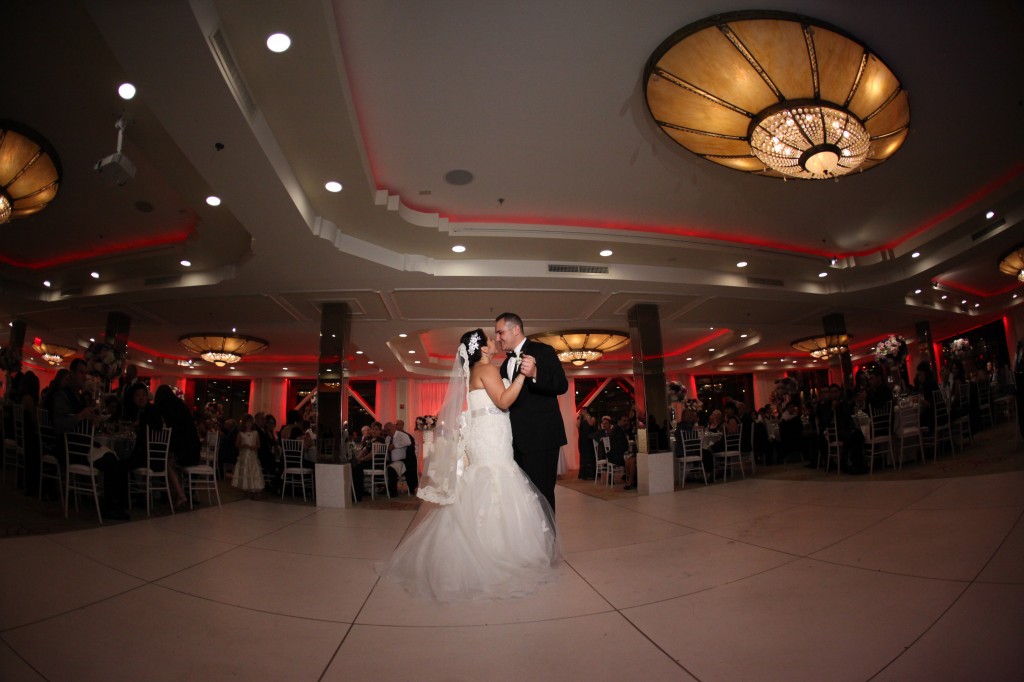 For Cristale, the most exciting part of the planning process was watching the details meld together and "come to life!" She teamed up with Petals LA for the floral arrangements and incorporated whites, purples, and pinks to flow with the pewters of the wedding theme. The bridal party held bouquets with deep purple calla lilies, a gorgeous contrast against the white roses, white calla lilies, and stephanotis in Cristale's bouquet.
Much like a bride and groom being meant for one another, a bride and her dress can be destined to come together. Cristale had planned on a custom-made "dream dress," but during a shopping excursion, there was a change in plans. She noticed a stunning dress on a mannequin and knew it was The One. Cristale immediately tried on the dress and says, "I didn't want to separated from their floor sample!"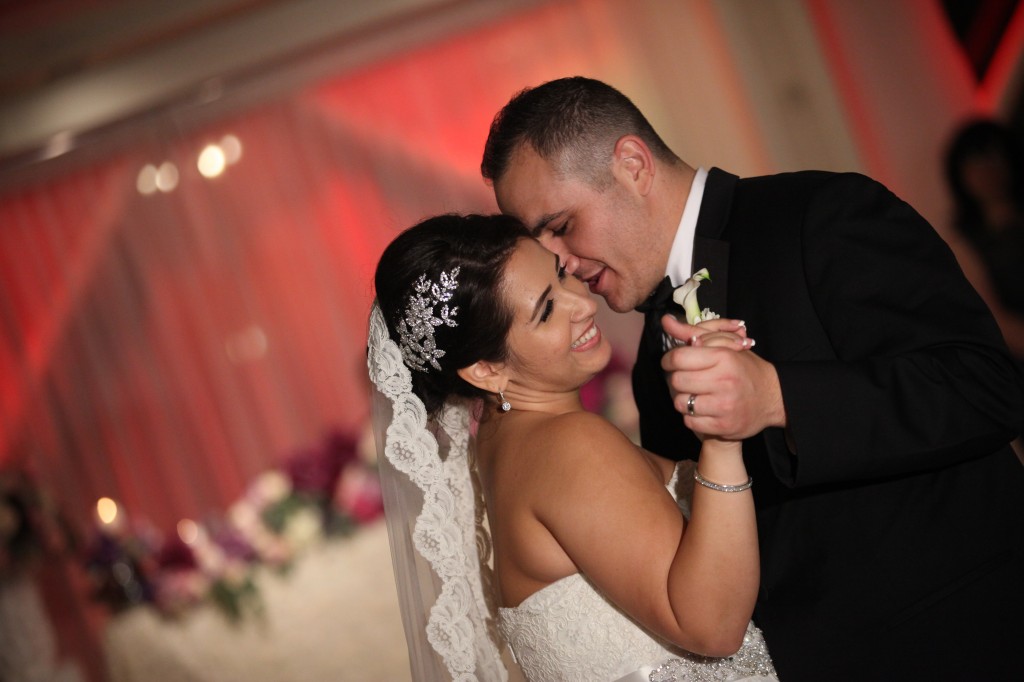 When it came time to pick the music, Cristale decided to embrace a unique tradition and chose BlueZurna, a band that specializes in Armenian wedding folk music (with instruments like clarinet, duduk, and zurna). The upbeat music played as Azad and his family arrived at Cristale's house to bring her to the ceremony, and also during the couple's big entrance at Brandview Ballroom. The fun folk tunes made guests get out of their seats and shimmy out to the dance floor.
After the festivities, Cristale and Azad packed their suitcases and honeymooned in Oahu. As Cristale says, "It was the most relaxing, much-needed vacation after all of our wedding planning!"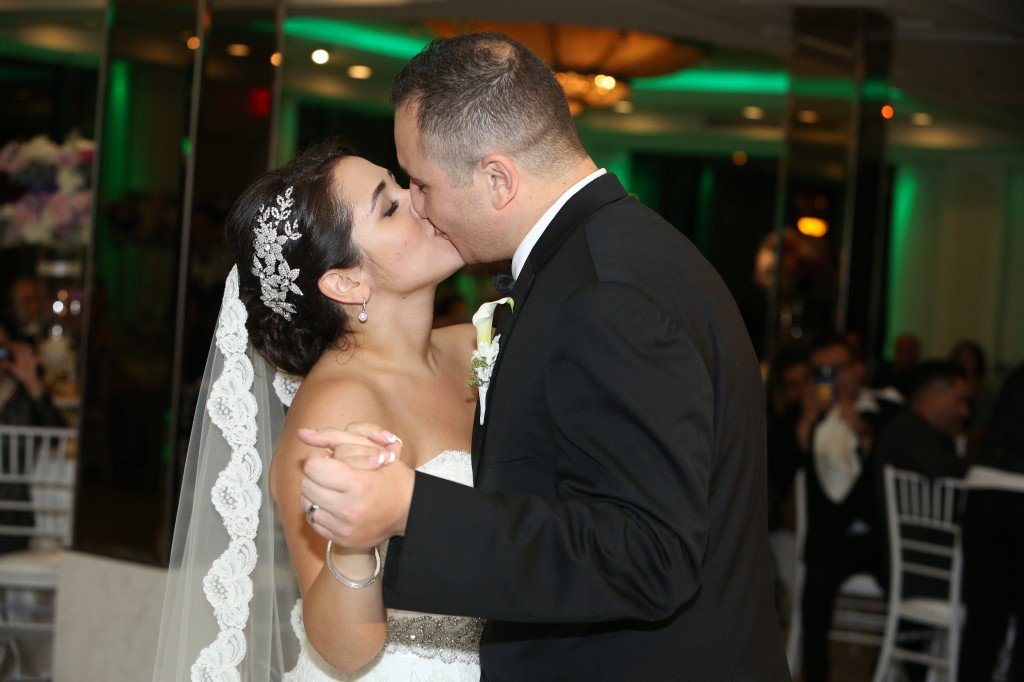 Congratulations to Cristale and Azad from everyone at LA Banquets!