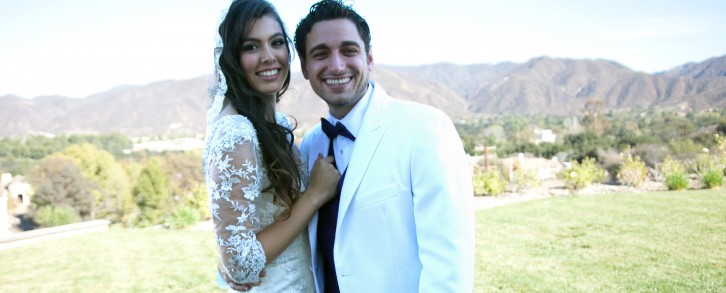 VENDOR SPOTLIGHT:
Catering: Anoush Catering
DJ: Soundwave Productions
Photography: Cakes & Kisses
Venue: Le Foyer Ballroom
Many people say that family is the most important thing in life, and for Barbara and Craig, this certainly rings true. The two tied the knot at Le Foyer Ballroom on October 6th in front of 200 beloved family and friends. The couple met at a birthday party during high school, and celebrated their 9-year anniversary only 4 days before the wedding!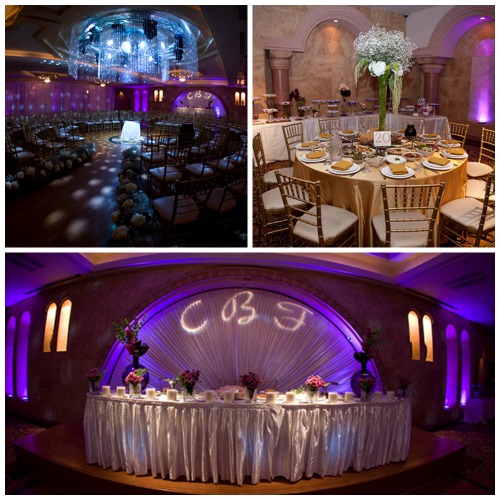 Barbara and Craig spent the 1st year of their engagement researching all of the pertinent details for the big day. They'd narrowed the location down to 5 choices, but went with Le Foyer after seeing the beauty of the interior and discovering that the venue could accommodate all of their guests for both the ceremony and reception. Barbara was elated that their event planner perfectly understood the couple's vision, culture, and values, and spared no detail in the planning process. Their traditional Jewish ceremony included many of the custom rituals like reading the ketubah, the seven blessings, and breaking of the glass.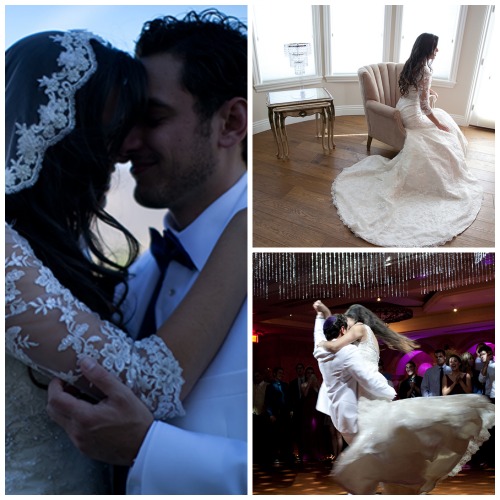 During her very first shopping excursion, Barbara knew that she would find "The Dress." After a few hours of trying on several "no" options, Barbara was certain she'd found the perfect one when she saw the look in her mother's eyes. The beautiful gown was Mori Lee by Madeline Gardner.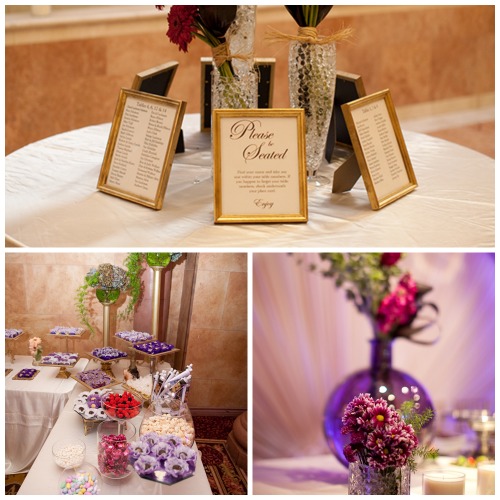 The floral arrangements were handled by Barbara's aunt Cristina, who Barbara says is a "master and professor in the art of Ikebana, the Japanese art of flower arrangements. It was a dream come true to have her design all the different pieces throughout the venue." Christina flew to California from Brazil only 2 nights before the wedding, and was able to create such stunning decor in a very short timeframe.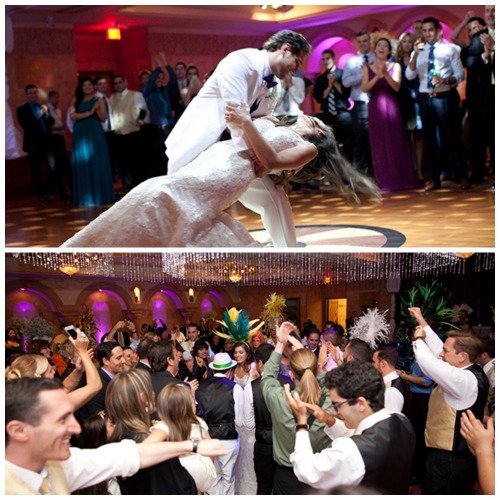 Music played an important role in the wedding. Barbara says she and Craig put together an obscure list of Brazilian and Jewish music, and Soundwave Productions procured all of the requested songs. And for a wonderfully unexpected surprise, Barbara's family had arranged for a samba band and dancers to put on a spectacular performance. Since she'd wanted to spend the big day with family in Brazil, her father opted to bring "Brazil back to us!" Barbara was thrilled and noted the dance floor was packed all night!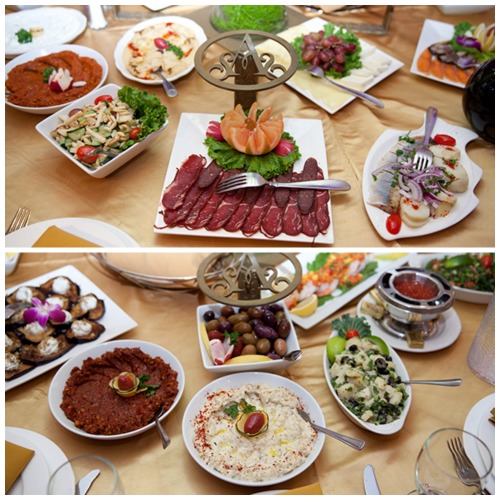 Guests dined on a succulent 4-course meal prepared by Anoush Catering, which Barbara explains "rivals the best meals we've ever had." With appetizers like smoked salmon, shrimp cocktails and cheese puff pastries, the couple had to remind their guests to pace themselves for dinner! (Persian rice, salmon, kebabs, and julienne chicken flambé.) She and Craig chose this cuisine since they knew both sides of the family would love these types of flavors.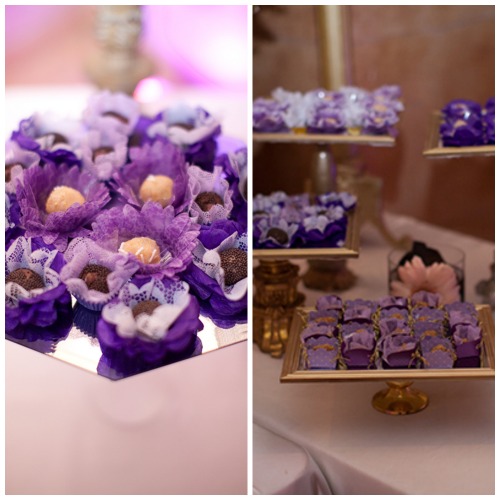 Barbara's godmother Claudia designed the cake and dessert table. In an incredibly impressive feat, Claudia made 1,500 individual Brazilian delicacies, while Barbara's grandmother made the 9 wedding cakes that were served. (1 for each year the bride and groom have been together!) The largest cake was a replica of Barbara's parent's wedding cake from nearly 30 years ago.
The couple's first dance was to an upbeat version of Frank Sinatra's "Day by Day.' Many years ago, Craig had come across the song and it became "their song." Barbara says that the lyrics express their love for one another, and become truer day by day. After the wedding, they honeymooned in Maui and enjoyed their first week as newlyweds by hiking, snorkeling, surfing and exploring waterfalls.
Congratulations to Barbara and Craig from all of us at LA Banquets!