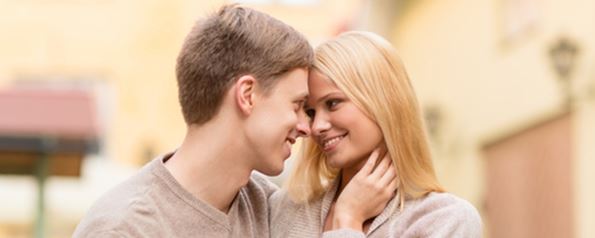 All those months of planning are over, the wedding venue was beautiful, the honeymoon dreamy, and now you've kicked off your shoes, unpacked your suitcases, and are ready to settle into married life. Not so fast. There are still some details to take care of.
1. Change Your Name
If you're changing your last name, the first place to contact is the Social Security Administration. Go to ssa.gov for complete instructions and to fill out an application, but you must apply for the name change in person. In general, the application, proof of identity, and original or certified copy of your marriage certificate (not marriage license) will be required, but check the website for additional paperwork that might be necessary under special circumstances. There is no charge to change your name on your account, and your social security number will remain the same. You'll receive your new card in the mail about 10 business days after you submit your application.
Once you've changed your name with Social Security, you can change it with the Department of Motor Vehicles. California residents should visit dmv.ca.gov for complete instructions for changing your name on your driver's license or ID card. Applications are not available online because they're individually bar coded, but you can request that one be mailed to you if you want to fill it out at home. You'll have to go to a DMV office to complete the process. Make an appointment unless you like standing in lines, and be prepared to have your picture taken. The fee for a name change is $27. You may as well change your name on your vehicle registration at the same time. You have to apply in person, but there's no fee.
After your new major identification sources are in sync, you can change the name on your bank accounts and with whomever issues your paychecks. Then go down the line and have your name changed on your credit cards, health insurance, car insurance, passport, voter registration, student or car loans, and any professional licenses or certifications you have. If your maiden name is on a continuing mortgage, lease, utility account, or any other business that sends you regular bills (cell phone, ISP), change your name on those. Don't forget to change your name and contact info for your pet's chip, inform your alumni association and any membership organizations you belong to, and of course let all your business contacts know your new name.
2. Clean and Protect Your Wedding Dress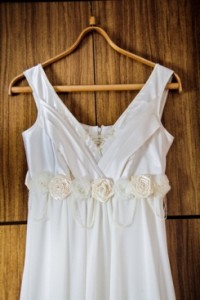 If your dress was visibly soiled, we hope you asked someone to take it to be cleaned as soon as possible after your wedding when stain-removal would have been most effective. Otherwise, the sooner the better is the time to have it professionally cleaned and packed for storage. Even if your dress looks pristine, you did wear it for hours, were touched and hugged by countless people, and the hem probably hit the ground or the floor any number of times.
A shop experienced in wedding dress preservation will carefully clean it, layer it in acid-free tissue paper, and pack it in an archival box that will keep it protected. The service can be pricey, depending upon the fabric and intricacy of your dress, but that dress is probably the most expensive piece of clothing you've ever bought or are likely to buy, and if you have any notion of passing it on to a future daughter, the cost is well worth it.
Even if you decide not to preserve your dress, consider preserving at least your delicate veil. There are many fine cleaners in the Los Angeles area; your bridal shop may offer a suggestion, or search "wedding dress preservation" to find one you're comfortable with.
3. Start on Your Thank You Notes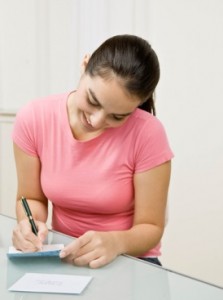 Get them out within a month (two at the max) to everyone who gave you a gift or performed a special service. A handwritten note is the most appropriate way to do it. Email is better than nothing, but you should probably still write a special note to loved ones, especially older family members who may not use the computer frequently. Absolutely no "thanks for the great present" blasts; each email has got to be personal and mention the specific gift.
4. Return Borrowed Items and Duplicate Gifts
Return everything you may have borrowed, with appropriate thanks, and return duplicate presents to the store as soon as you can. Your bridal registries may have programs that offer you a post-wedding discount when you buy items for yourself that you didn't receive as gifts. For example, Macy's will give you a 15 percent discount for up to six months, Crate & Barrel gives a 15 percent discount for three months, and Pottery Barn and Williams-Sonoma give a 10 percent discount for six months. You might want to wait until near the deadlines because you'll probably still be receiving gifts after the wedding.
5. Take Care of the Big-Time Stuff
You don't have to take care of these the day you come home, but don't put them off. The sooner you check these off your list, the sooner you can put them out of your mind. We're talking about preparing wills and health care directives, and putting your names together as signatories and beneficiaries on retirement and other important accounts and documents.
You're a legally recognized couple now and have shared assets and responsibilities to each other. Put your financial house in order when you embark on life together, and you'll be getting off to a smooth start.